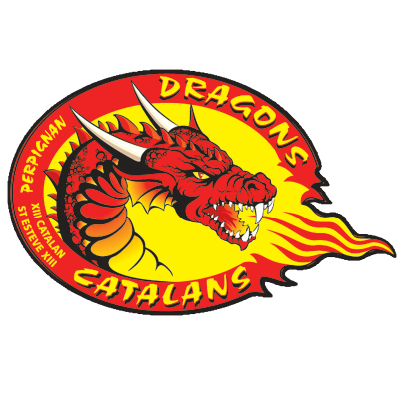 Catalans Dragons
18
10
St Helens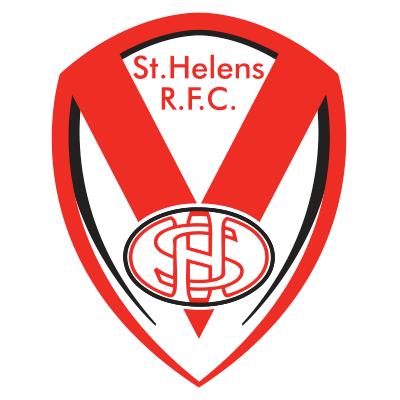 Sat 6th Apr 2019, 18:00, RD: 9
ATT:
Fouad Yaha, Sam Tomkins, Tony Gigot
Dominique Peyroux, Tommy Makinson
Sam Tomkins scored 10 points as Catalans Dragons bounced back from their 42-0 defeat to Wigan Warriors last week to see off previously unbeaten St Helens 18-10 in Perpignan.
St Helens saw their perfect record in 2019 come to an end as Tomkins had a hand in almost all of the Dragons' points, scoring a try, creating another and kicking three goals.
Saints opened the scoring in the third minute, Dominique Peyroux chasing and touching down Danny Richardson's neat kick over the Catalans defence and Lachlan Coote adding the conversion on his 29th birthday.
The Dragons hit back in the eighth minute as a subtle change saw Tomkins operating in the halves rather than at full-back and he put in a neat grubber, with Fouad Yaha winning the race to touch down. Tomkins added the conversion from close to the touchline to level the game at 6-6.
Safe trip back to all the @Saints1890 who make the trip to Perpignan. Credit to them for creating a great atmosphere today pic.twitter.com/yVZg2IMCrL
— Dragons Catalans (@DragonsOfficiel) April 6, 2019
Tommy Makinson took advantage of a slip by Yaha to score in the right corner following good work by James Roby, Richardson and Coote.
Catalans' second try came when Tony Gigot's kick to the left corner was knocked back by Yaha and collected on the run by Tomkins, who touched down in the corner but then missed the conversion from the touchline.
Tomkins hit the upright with a penalty attempt in the last minute of the first half as both sides headed in level at 10-10.
He did add a penalty three minutes into the second half after Coote collected a ball from an offside position following Regan Grace's knock-on.
Gigot sealed the win six minutes from time, touching down after Lucas Albert put in a neat grubber to the St Helens in-goal area. Tomkins added the goal to take the score to 18-10.
75 Mins:
GOAL
18 Catalans
10 St Helens
scored for Catalans Dragons by Sam Tomkins
74 Mins:
TRY
16 Catalans
10 St Helens
Try scored for Catalans Dragons by Tony Gigot
43 Mins:
GOAL
12 Catalans
10 St Helens
scored for Catalans Dragons by Sam Tomkins
33 Mins:
TRY
10 Catalans
10 St Helens
Try scored for Catalans Dragons by Sam Tomkins
25 Mins:
TRY
6 Catalans
10 St Helens
Try scored for St Helens by Tommy Makinson
7 Mins:
GOAL
6 Catalans
6 St Helens
scored for Catalans Dragons by Sam Tomkins
7 Mins:
TRY
4 Catalans
6 St Helens
Try scored for Catalans Dragons by Fouad Yaha
4 Mins:
GOAL
0 Catalans
6 St Helens
scored for St Helens by Lachlan Coote
3 Mins:
TRY
0 Catalans
4 St Helens
Try scored for St Helens by Dominique Peyroux
T
TA
TK
MT
MI
TB
AT
C
M
AG
CB
DR
E
FT
G
MG
OF
P
DG
KGP
YC
RC
Tony Gigot
1
-
5
-
-
5
3
16
129
8
1
3
2
-
-
-
-
2
-
8
-
-
Brayden Wiliame
-
-
12
2
4
3
-
15
100
7
-
-
1
-
-
-
-
1
-
-
-
-
Lewis Tierney
-
-
9
3
2
-
-
14
80
6
-
1
-
-
-
-
-
-
-
-
-
-
Samisoni Langi
-
-
19
2
2
1
-
17
117
7
-
-
1
-
-
-
-
-
-
-
-
-
Matthew Smith
-
-
15
2
3
-
1
4
16
4
-
-
1
-
-
-
-
-
-
14
-
-
Remi Casty
-
-
41
7
-
1
-
8
45
6
-
-
-
-
-
-
-
-
-
-
-
-
Sam Moa
-
-
31
4
2
-
-
15
87
6
-
-
-
-
-
-
-
-
-
-
-
-
Greg Bird
-
-
17
2
-
5
-
17
125
7
-
-
-
-
-
-
-
1
-
-
-
-
Julian Bousquet
-
-
26
1
4
1
-
16
97
6
-
-
1
-
-
-
1
-
-
-
-
-
Benjamin Jullien
-
-
20
3
4
1
-
9
52
6
-
1
-
-
-
-
1
1
-
-
-
-
Matt Whitley
-
-
48
14
4
-
-
8
36
5
-
-
-
-
-
-
-
1
-
-
-
-
Alrix Da Costa
-
-
46
7
3
-
-
3
16
5
-
2
-
-
-
-
-
-
-
-
-
-
Mickael Goudemand
-
-
21
7
1
1
-
9
65
7
-
-
1
-
-
-
-
-
-
-
-
-
Lucas Albert
-
1
9
1
-
-
1
2
10
5
-
2
-
-
-
-
1
-
-
1
-
-
Fouad Yaha
1
-
3
-
2
4
-
16
112
7
1
-
1
-
-
-
-
-
-
-
-
-
Sam Kasiano
-
-
14
5
-
-
-
7
42
6
-
-
-
-
-
-
-
-
-
-
-
-
Sam Tomkins
1
1
14
2
1
4
4
7
40
6
1
1
-
-
3
2
-
-
-
4
-
-
Player
T
TA
TK
MT
MI
TB
AT
C
M
AG
CB
DR
E
FT
G
MG
OF
P
DG
KGP
YC
RC
Thomas Makinson
1
-
2
-
3
5
2
21
140
7
1
1
2
-
-
-
1
-
-
2
-
-
Kevin Naiqama
-
-
22
6
7
3
-
12
88
7
-
-
-
-
-
-
-
-
-
-
-
-
Mark Percival
-
-
11
3
-
7
-
18
116
6
1
4
1
-
-
-
1
-
-
-
-
-
Regan Grace
-
-
3
-
-
3
-
14
84
6
1
2
1
-
-
-
-
-
-
-
-
-
Danny Richardson
-
1
23
3
3
1
9
4
17
4
1
-
-
-
-
-
-
-
-
16
-
-
Alex Walmsley
-
-
28
6
2
1
-
18
136
8
-
-
1
-
-
-
2
-
-
-
-
-
James Roby
-
-
61
16
1
-
-
9
38
4
-
9
1
-
-
-
-
1
-
3
-
-
Luke Thompson
-
-
38
5
-
1
-
19
113
6
-
-
2
-
-
-
1
-
-
-
-
-
Zeb Taia
-
-
36
3
1
2
-
14
99
7
-
-
1
-
-
-
-
-
-
-
-
-
Joseph Paulo
-
-
29
6
1
-
1
6
33
6
-
-
-
-
-
-
-
1
-
1
-
-
Morgan Knowles
-
-
45
14
2
-
-
7
41
6
-
-
1
-
-
-
1
1
-
-
-
-
Kyle Amor
-
-
14
4
1
1
-
4
14
4
-
-
-
-
-
-
-
-
-
-
-
-
Dominique Peyroux
1
-
33
6
3
3
-
7
32
5
-
-
-
-
-
-
-
-
-
-
-
-
Matthew Lees
-
-
32
6
-
-
-
4
31
8
-
-
-
-
-
-
-
2
-
-
-
-
Jack Ashworth
-
-
12
2
1
-
-
2
22
11
-
-
-
-
-
-
-
-
-
-
-
-
Lachlan Coote
-
1
6
-
-
3
-
16
74
5
-
-
3
-
1
1
1
1
-
1
-
-
Jack Welsby
-
-
16
3
1
2
-
8
31
4
1
1
2
-
-
-
-
-
-
1
-
-
T: Tries
TA: Try assists
TK: Tackles
MT: Marker tackles
MI: Missed tackles
TB: Tackle busts
AT: Attacking kicks
C: Carries
M: Metres
AG: Av gain
CB: Clean break
DR: Run from dummy half
E: Errors
FT: Forty twenty
G: Goals
MG: Missed goals
OF: Offload
P: Penalties
DG: Drop Goals
KGP: Kicks in general play
YC: Yellow card
RC: Red card