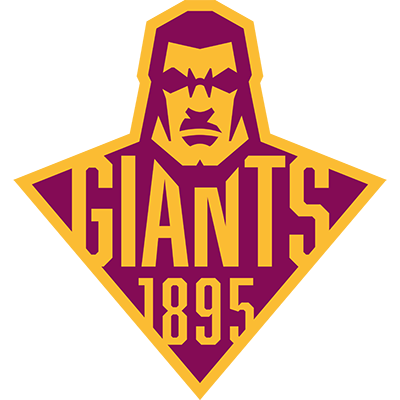 Huddersfield Giants
20
18
Castleford Tigers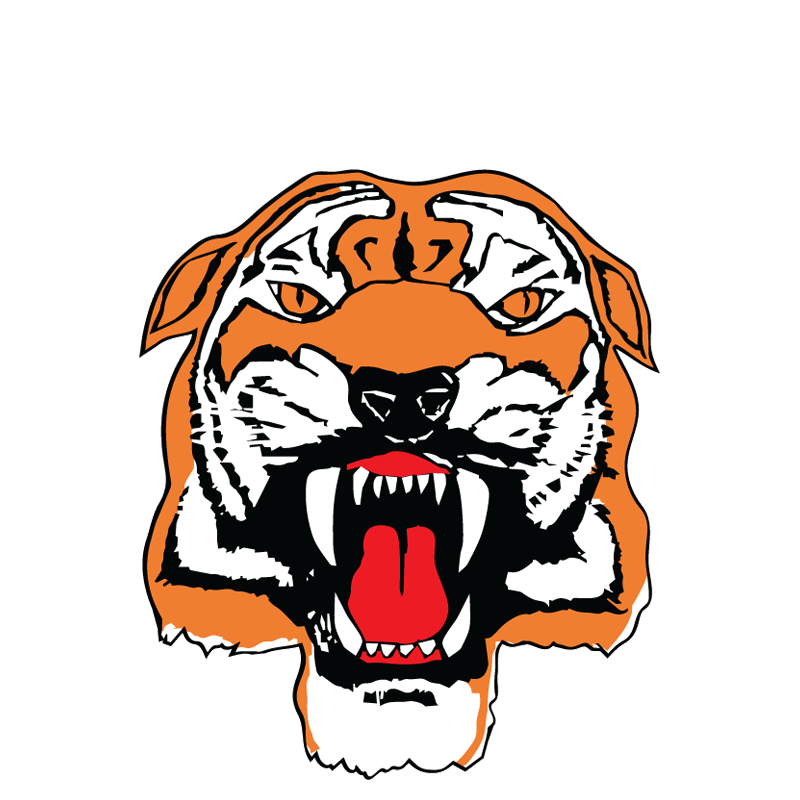 Thu 11th Apr 2019, 19:00, RD: 10
ATT: 4684
Alex Mellor grabbed a hat-trick of tries as Huddersfield Giants claimed their fourth Betfred Super League win of the season with a thrilling 20-18 home triumph over third-placed Castleford Tigers.
The in-form back-row forward scored once in the first half and twice in the second in a West Yorkshire derby in which the lead changed hands six times.
The first half proved to be the tightest of affairs, with the Tigers holding a narrow 8-6 interval advantage.
"It's nice to score three but honestly I'd give them back for the win"@Giantsrl's hat-trick hero @melloralex is tonight's @Betfred Man of the Match #NewBeginnings #SLHudCas pic.twitter.com/rchpbXRH9O
— Betfred Super League (@SuperLeague) 11 April 2019
Both teams crossed for one converted try each, while video referee Robert Hicks ruled out potential scores for Huddersfield's Lee Gaskell and Jermaine McGillvary and Castleford's Mike McMeeken.
The difference at the break proved to be a 21st-minute penalty from half-back Peter Mata'utia as the visitors made it clear they were prepared to grind the contest out.
McIntosh added the extras for the hosts and also kicked over two penalties, while Giants winger Greg Eden and substitute Matt Cook claimed a try apiece for the Tigers with Mata'utia converting both and adding two further penalties.
69 Mins:
TRY
20 Huddersfield
18 Castleford
Try scored for Huddersfield Giants by Alex Mellor
66 Mins:
GOAL
16 Huddersfield
18 Castleford
scored for Castleford Tigers by Peter Mata'utia
63 Mins:
GOAL
16 Huddersfield
16 Castleford
scored for Castleford Tigers by Peter Mata'utia
57 Mins:
GOAL
16 Huddersfield
14 Castleford
scored for Huddersfield Giants by Darnell McIntosh
52 Mins:
GOAL
14 Huddersfield
14 Castleford
scored for Huddersfield Giants by Darnell McIntosh
47 Mins:
GOAL
12 Huddersfield
14 Castleford
scored for Castleford Tigers by Peter Mata'utia
46 Mins:
TRY
12 Huddersfield
12 Castleford
Try scored for Castleford Tigers by Matt Cook
43 Mins:
GOAL
12 Huddersfield
8 Castleford
scored for Huddersfield Giants by Darnell McIntosh
42 Mins:
TRY
10 Huddersfield
8 Castleford
Try scored for Huddersfield Giants by Alex Mellor
23 Mins:
GOAL
6 Huddersfield
8 Castleford
scored for Castleford Tigers by Peter Mata'utia
14 Mins:
GOAL
6 Huddersfield
6 Castleford
scored for Huddersfield Giants by Darnell McIntosh
13 Mins:
TRY
4 Huddersfield
6 Castleford
Try scored for Huddersfield Giants by Alex Mellor
3 Mins:
GOAL
0 Huddersfield
6 Castleford
scored for Castleford Tigers by Peter Mata'utia
2 Mins:
TRY
0 Huddersfield
4 Castleford
Try scored for Castleford Tigers by Greg Eden
T
TA
TK
MT
MI
TB
AT
C
M
AG
CB
DR
E
FT
G
MG
OF
P
DG
KGP
YC
RC
Darnell McIntosh
-
-
8
-
-
3
1
15
88
6
1
3
3
-
4
1
-
1
-
1
-
-
Jermaine McGillvary
-
1
2
-
1
2
-
15
132
9
2
1
2
-
-
-
-
-
-
-
-
-
Jordan Turner
-
-
13
2
2
7
-
17
141
8
-
-
-
-
-
-
-
-
-
-
-
-
Akuila Uate
-
-
4
1
-
3
-
12
82
7
1
-
-
-
-
-
-
-
-
-
-
-
Lee Gaskell
-
1
22
7
3
2
4
13
82
6
1
-
-
-
-
-
-
2
-
8
-
-
Matt Frawley
-
1
14
2
-
-
4
8
24
3
-
-
-
-
-
-
1
1
-
7
-
-
Kruise Leeming
-
-
33
9
3
-
-
19
99
5
1
17
1
-
-
-
2
-
-
-
-
-
Suaia Matagi
-
-
29
6
5
1
-
19
172
9
-
-
-
-
-
-
-
3
-
-
-
-
Aaron Murphy
-
-
34
7
2
1
-
6
36
6
-
-
-
-
-
-
1
-
-
-
-
-
Alex Mellor
3
-
34
6
1
4
1
11
87
8
1
-
-
-
-
-
-
1
-
1
-
-
Adam O'Brien
-
-
15
5
2
-
1
-
-
-
-
-
-
-
-
-
-
-
-
1
-
-
Oliver Roberts
-
-
15
2
-
1
-
4
42
11
-
-
-
-
-
-
1
2
-
-
-
-
Ukuma Ta'ai
-
-
36
6
6
5
-
18
131
7
-
-
-
-
-
-
-
1
-
-
-
-
Jacob Wardle
-
-
12
1
-
2
-
3
35
12
-
-
1
-
-
-
-
-
-
-
-
-
Sebastine Ikahihifo
-
-
20
3
1
6
-
11
87
8
-
-
1
-
-
-
3
1
-
-
-
-
Sam Hewitt
-
-
5
2
1
2
-
6
50
8
-
-
-
-
-
-
-
-
-
-
-
-
Joe Wardle
-
-
26
3
2
1
-
8
48
6
-
-
-
-
-
-
-
1
-
-
-
-
Player
T
TA
TK
MT
MI
TB
AT
C
M
AG
CB
DR
E
FT
G
MG
OF
P
DG
KGP
YC
RC
Peter Mata'utia
-
-
13
3
1
1
3
9
67
7
1
1
2
-
5
-
2
1
-
3
-
-
James Clare
-
-
4
-
1
-
1
11
65
6
-
4
-
-
-
-
-
-
-
1
-
-
Greg Minikin
-
-
3
-
3
2
1
15
105
7
-
-
-
-
-
-
-
1
-
1
-
-
Michael Shenton
-
-
19
7
3
3
-
7
72
10
1
2
1
-
-
-
-
-
-
-
-
-
Greg Eden
1
-
4
-
2
3
-
13
162
13
1
2
1
-
-
-
1
1
-
-
-
-
Jake Trueman
-
-
21
5
4
3
6
14
74
5
-
1
1
-
-
-
-
-
-
11
-
-
Liam Watts
-
-
41
10
3
2
-
19
131
7
-
-
2
-
-
-
1
2
-
-
-
-
Grant Millington
-
-
-
-
-
-
-
1
5
5
-
-
-
-
-
-
-
-
-
-
-
-
Mike McMeeken
-
-
30
5
1
-
-
15
94
6
-
1
2
-
-
-
3
1
-
-
-
-
Adam Milner
-
-
23
1
4
-
-
6
28
5
-
6
-
-
-
-
-
1
-
-
1
-
Jesse Sene-Lefao
-
-
30
3
6
3
-
17
139
8
-
-
-
-
-
-
3
1
-
-
-
-
Junior Moors
-
-
24
1
-
1
-
13
115
9
-
-
-
-
-
-
1
-
-
-
-
-
Matthew Cook
1
-
28
6
3
3
1
13
112
9
-
-
-
-
-
-
-
1
-
1
-
-
Daniel Smith
-
-
38
9
5
2
-
13
115
9
-
-
1
-
-
-
-
1
-
-
-
-
Calum Turner
-
-
5
-
-
3
-
9
66
7
-
1
-
-
-
-
-
-
-
-
-
-
Jacques O'Neill
-
-
22
3
2
-
-
-
-
-
-
-
-
-
-
-
-
-
-
-
-
-
T: Tries
TA: Try assists
TK: Tackles
MT: Marker tackles
MI: Missed tackles
TB: Tackle busts
AT: Attacking kicks
C: Carries
M: Metres
AG: Av gain
CB: Clean break
DR: Run from dummy half
E: Errors
FT: Forty twenty
G: Goals
MG: Missed goals
OF: Offload
P: Penalties
DG: Drop Goals
KGP: Kicks in general play
YC: Yellow card
RC: Red card