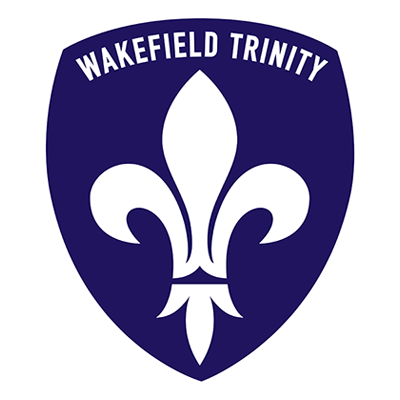 Wakefield Trinity
30
20
Wigan Warriors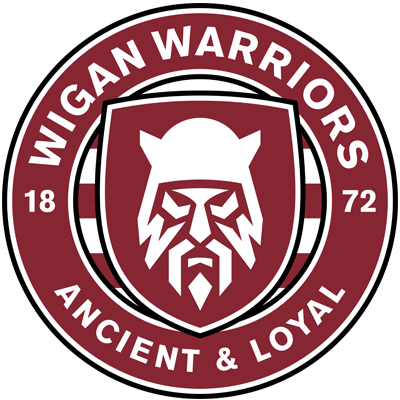 Fri 12th Apr 2019, 19:00, RD: 10
ATT:
Craig Kopczak, Joe Arundel, Max Jowitt, Ben Jones-Bishop (2)
Joe Burgess (3), George Williams
Wakefield Trinity overcame a succession of injury blows to claim a remarkable 30-20 victory over Wigan Warriors that strengthened their position in the top five of Betfred Super League.
Chris Chester's side have hit form following an inconsistent start to the year but they were pushed to the limit on Friday after losing Anthony England, Reece Lyne, Jacob Miller and Kyle Wood to injury.
That they still managed to record a third straight win said as much about Wigan, the Super League champions slumping to a seventh defeat of the season.
What. A. Win

Trinity have done it tougher than ever with injuries to @EnglandEng, @Reece__21, @jmilky34 & @Kyle_Wood77 but they hang on for a MASSIVE result! pic.twitter.com/BENopLuUig
— Wakefield Trinity (@WTrinityRL) April 12, 2019
In-form winger Joe Burgess' 100th career try appeared enough to send the Warriors into the break with a hard-earned lead until Wakefield blitzed their visitors in a devastating four-minute spell.
Craig Kopczak ended Wigan's resistance on their own line and Joe Arundel finished a fine move before Max Jowitt raced clear to make it 16-4 as the half-time hooter sounded.
Ben Jones-Bishop ended his long wait for his first try of 2019 and then added a second to finish the Warriors off, ensuring George Williams' effort and Burgess' hat-trick were in a losing cause.
78 Mins:
GOAL
30 Wakefield
20 Wigan
scored for Wigan Warriors by Morgan Escare
77 Mins:
TRY
30 Wakefield
18 Wigan
Try scored for Wigan Warriors by Joe Burgess
65 Mins:
GOAL
30 Wakefield
14 Wigan
scored for Wigan Warriors by Morgan Escare
64 Mins:
TRY
30 Wakefield
12 Wigan
Try scored for Wigan Warriors by Joe Burgess
61 Mins:
GOAL
30 Wakefield
8 Wigan
scored for Wakefield Trinity by Danny Brough
60 Mins:
TRY
28 Wakefield
8 Wigan
Try scored for Wakefield Trinity by Ben Jones-Bishop
57 Mins:
TRY
24 Wakefield
8 Wigan
Try scored for Wigan Warriors by George Williams
50 Mins:
GOAL
24 Wakefield
4 Wigan
scored for Wakefield Trinity by Danny Brough
42 Mins:
GOAL
22 Wakefield
4 Wigan
scored for Wakefield Trinity by Danny Brough
42 Mins:
TRY
20 Wakefield
4 Wigan
Try scored for Wakefield Trinity by Ben Jones-Bishop
39 Mins:
TRY
16 Wakefield
4 Wigan
Try scored for Wakefield Trinity by Max Jowitt
38 Mins:
GOAL
12 Wakefield
4 Wigan
scored for Wakefield Trinity by Danny Brough
38 Mins:
TRY
10 Wakefield
4 Wigan
Try scored for Wakefield Trinity by Joe Arundel
37 Mins:
GOAL
6 Wakefield
4 Wigan
scored for Wakefield Trinity by Danny Brough
36 Mins:
TRY
4 Wakefield
4 Wigan
Try scored for Wakefield Trinity by Craig Kopczak
22 Mins:
TRY
0 Wakefield
4 Wigan
Try scored for Wigan Warriors by Joe Burgess
T
TA
TK
MT
MI
TB
AT
C
M
AG
CB
DR
E
FT
G
MG
OF
P
DG
KGP
YC
RC
Ryan Hampshire
-
1
11
-
2
8
1
16
140
9
1
1
-
-
-
-
1
-
-
2
-
-
Reece Lyne
-
-
8
-
1
2
-
6
87
15
1
-
-
-
-
-
-
-
-
-
-
-
Ben Jones-Bishop
2
-
10
1
4
-
-
16
83
5
1
-
1
-
-
-
-
-
-
-
-
-
Jacob Miller
-
-
6
1
4
3
2
10
27
3
-
1
-
-
-
-
1
1
-
3
-
-
Danny Brough
-
-
19
4
5
1
8
14
49
4
-
2
-
-
5
1
-
-
-
11
-
-
David Fifita
-
1
29
2
3
7
-
23
168
7
1
-
1
-
-
-
4
-
-
-
-
-
Kyle Wood
-
1
17
2
7
1
1
12
75
6
-
10
-
-
-
-
1
-
-
1
-
-
Anthony England
-
-
5
1
2
1
-
6
44
7
-
-
-
-
-
-
-
-
-
-
-
-
Matty Ashurst
-
1
28
7
2
-
-
11
74
7
-
-
1
-
-
-
1
1
-
-
-
-
Justin Horo
-
1
12
2
10
1
-
7
44
6
-
-
-
-
-
-
-
1
-
-
-
-
Craig Kopczak
1
-
20
4
5
4
-
14
104
7
-
-
-
-
-
-
1
1
-
-
-
-
Tinirau Arona
-
-
22
2
3
3
-
17
126
7
-
1
2
-
-
-
1
-
-
-
-
-
Joe Arundel
1
-
16
2
1
-
-
10
96
10
-
-
-
-
-
-
-
-
-
-
-
-
Keegan Hirst
-
-
25
8
6
1
-
14
83
6
-
-
1
-
-
-
1
-
-
-
-
-
Max Jowitt
1
-
3
-
-
1
-
12
116
10
-
1
2
-
-
-
1
-
-
-
-
-
George King
-
-
15
2
-
-
-
5
31
6
-
-
-
-
-
-
-
1
-
-
-
-
Pauli Pauli
-
-
14
2
2
4
-
12
127
11
1
1
-
-
-
-
1
1
-
-
1
-
Player
T
TA
TK
MT
MI
TB
AT
C
M
AG
CB
DR
E
FT
G
MG
OF
P
DG
KGP
YC
RC
Morgan Escare
-
-
10
-
2
3
-
14
64
5
-
1
1
-
2
2
-
-
-
2
-
-
Tom Davies
-
-
2
-
1
2
1
11
96
9
-
2
-
-
-
-
-
-
-
1
-
-
Dan Sarginson
-
-
14
2
5
3
-
20
147
7
-
2
2
-
-
-
1
1
-
1
-
-
Oliver Gildart
-
2
16
2
2
6
-
17
134
8
-
4
-
-
-
-
2
-
-
-
-
-
Joe Burgess
3
-
6
-
-
10
-
13
160
12
5
1
1
-
-
-
-
-
-
-
-
-
George Williams
1
1
21
3
3
9
5
27
166
6
2
-
3
-
-
-
-
-
-
6
-
-
Thomas Leuluai
-
-
20
2
-
-
1
4
19
5
-
4
-
-
-
-
-
1
-
5
-
-
Sam Powell
-
1
36
8
4
2
-
4
23
6
-
1
1
-
-
-
-
1
-
-
-
-
Romain Navarrete
-
-
34
6
3
1
-
4
24
6
-
-
-
-
-
-
-
1
-
-
-
-
William Isa
-
-
39
6
3
3
-
12
85
7
-
1
-
-
-
-
1
-
-
-
-
-
Taulima Tautai
-
-
26
4
-
5
-
10
83
8
-
-
-
-
-
-
3
-
-
-
-
-
Joe Bullock
-
-
27
5
3
1
-
5
37
7
-
-
-
-
-
-
-
2
-
-
-
-
Oliver Partington
-
-
29
3
2
1
-
7
37
5
-
-
-
-
-
-
-
2
-
-
-
-
Jake Shorrocks
-
-
22
3
2
5
1
12
96
8
1
-
-
-
-
-
-
-
-
3
-
-
Liam Paisley
-
-
22
3
4
4
-
7
47
7
-
-
2
-
-
-
-
-
-
-
-
-
T: Tries
TA: Try assists
TK: Tackles
MT: Marker tackles
MI: Missed tackles
TB: Tackle busts
AT: Attacking kicks
C: Carries
M: Metres
AG: Av gain
CB: Clean break
DR: Run from dummy half
E: Errors
FT: Forty twenty
G: Goals
MG: Missed goals
OF: Offload
P: Penalties
DG: Drop Goals
KGP: Kicks in general play
YC: Yellow card
RC: Red card