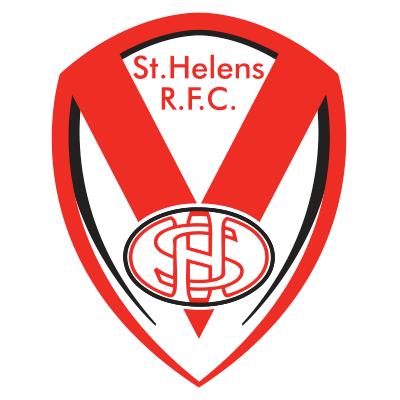 St Helens
38
12
Warrington Wolves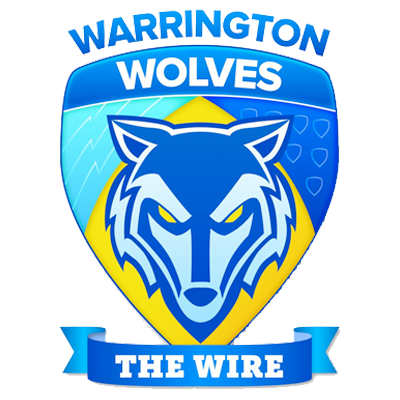 Fri 12th Apr 2019, 19:00, RD: 10
ATT:
Mark Percival, Louie McCarthy-Scarsbrook, Jonny Lomax, Matthew Lees, Regan Grace, Tommy Makinson
Blake Austin, Daryl Clark
St Helens regained top spot in the Betfred Super League table with a ruthless 38-12 destruction of nearest rivals Warrington Wolves.
The Wolves, on a high after five straight wins, led 6-2 early in the game but paid a heavy price for the sin-binning of prop forward Mike Cooper for a high tackle after 27 minutes.
St Helens, surprisingly beaten for the first time by Catalans Dragons last Saturday, took advantage of the extra man to score two converted tries in Cooper's absence that turned an 8-6 lead into a virtually unassailable one of 20-6.
Catch him if you can @ReganGrace5 @Saints1890 lead at the hour mark! #SLStHWar pic.twitter.com/tZssbxdWWr
— Betfred Super League (@SuperLeague) April 12, 2019
The visitors briefly rallied early in the second half but long-range tries from wingmen Regan Grace and Tom Makinson demonstrated Saints' superiority, to the delight of most of the 17,078 crowd, a Super League record for this fixture.
Stand-off Jonny Lomax and forward Louie McCarthy-Scarsbrook both scored tries on their return for Saints.
65 Mins:
TRY
38 St Helens
12 Warrington
Try scored for St Helens by Tommy Makinson
62 Mins:
GOAL
34 St Helens
12 Warrington
scored for St Helens by Lachlan Coote
62 Mins:
GOAL
32 St Helens
12 Warrington
scored for St Helens by Lachlan Coote
60 Mins:
TRY
30 St Helens
12 Warrington
Try scored for St Helens by Regan Grace
51 Mins:
GOAL
26 St Helens
12 Warrington
scored for St Helens by Lachlan Coote
50 Mins:
TRY
24 St Helens
12 Warrington
Try scored for St Helens by Matthew Lees
47 Mins:
GOAL
20 St Helens
12 Warrington
scored for Warrington Wolves by Stefan Ratchford
46 Mins:
TRY
20 St Helens
10 Warrington
Try scored for Warrington Wolves by Daryl Clark
39 Mins:
GOAL
20 St Helens
6 Warrington
scored for St Helens by Lachlan Coote
36 Mins:
TRY
18 St Helens
6 Warrington
Try scored for St Helens by Jonny Lomax
35 Mins:
GOAL
14 St Helens
6 Warrington
scored for St Helens by Lachlan Coote
34 Mins:
TRY
12 St Helens
6 Warrington
Try scored for St Helens by Louie McCarthy-Scarsbrook
24 Mins:
GOAL
8 St Helens
6 Warrington
scored for St Helens by Lachlan Coote
20 Mins:
TRY
6 St Helens
6 Warrington
Try scored for St Helens by Mark Percival
15 Mins:
GOAL
2 St Helens
6 Warrington
scored for Warrington Wolves by Stefan Ratchford
14 Mins:
TRY
2 St Helens
4 Warrington
Try scored for Warrington Wolves by Blake Austin
11 Mins:
GOAL
2 St Helens
0 Warrington
scored for St Helens by Lachlan Coote
T
TA
TK
MT
MI
TB
AT
C
M
AG
CB
DR
E
FT
G
MG
OF
P
DG
KGP
YC
RC
Jonathan Lomax
1
1
20
3
1
4
1
16
93
6
1
-
1
-
-
-
2
-
-
1
-
-
Thomas Makinson
1
-
3
-
1
2
-
20
178
9
-
-
1
-
-
-
-
1
-
-
-
-
Kevin Naiqama
-
1
18
2
4
6
-
10
89
9
1
-
-
-
-
-
-
-
-
-
-
-
Mark Percival
1
-
12
-
3
4
-
7
53
8
1
-
1
-
-
-
-
1
-
-
-
-
Regan Grace
1
-
5
1
2
5
-
7
119
17
1
-
1
-
-
-
-
-
-
-
-
-
Danny Richardson
-
-
13
1
5
2
6
6
28
5
-
-
2
-
-
-
-
1
-
9
-
-
Alex Walmsley
-
-
24
2
4
7
-
16
140
9
-
-
-
-
-
-
1
-
-
-
-
-
James Roby
-
2
39
11
3
-
-
11
77
7
-
8
-
-
-
-
-
-
-
1
-
-
Luke Thompson
-
-
24
9
1
2
-
17
140
8
1
-
-
-
-
-
2
-
-
-
-
-
Zeb Taia
-
1
21
2
3
1
-
18
131
7
1
2
-
-
-
-
4
-
-
-
-
-
Joseph Paulo
-
-
22
2
2
-
-
8
32
4
-
-
-
-
-
-
-
2
-
-
-
-
Louie McCarthy-Scarsbrook
1
-
14
3
3
3
-
8
58
7
-
-
1
-
-
-
-
-
-
-
-
-
Morgan Knowles
-
-
33
10
5
-
-
6
31
5
-
-
1
-
-
-
1
-
-
-
-
-
Kyle Amor
-
-
16
1
3
-
-
7
47
7
-
-
-
-
-
-
2
-
-
-
-
-
Dominique Peyroux
-
-
28
6
3
1
-
9
51
6
-
1
-
-
-
-
-
-
-
-
-
-
Matthew Lees
1
-
15
1
7
2
-
13
88
7
1
-
-
-
-
-
-
1
-
-
-
-
Lachlan Coote
-
1
7
-
2
1
2
13
66
5
-
2
-
-
7
2
2
-
-
4
-
-
Player
T
TA
TK
MT
MI
TB
AT
C
M
AG
CB
DR
E
FT
G
MG
OF
P
DG
KGP
YC
RC
Stefan Ratchford
-
-
10
1
4
5
-
11
84
8
-
-
3
-
2
-
-
1
-
-
-
-
Tom Lineham
-
-
2
-
1
5
-
16
95
6
-
-
-
-
-
-
1
2
-
-
-
-
Ryan Atkins
-
-
4
-
3
10
-
12
114
10
2
1
2
-
-
-
1
-
-
-
-
-
Josh Charnley
-
-
5
-
-
3
-
13
140
11
2
2
-
-
-
-
-
1
-
-
-
-
Blake Austin
1
-
14
3
4
5
7
19
72
4
-
1
2
-
-
-
3
-
-
10
-
-
Chris Hill
-
-
24
7
3
6
-
17
132
8
1
1
1
-
-
-
4
-
-
-
-
-
Daryl Clark
1
-
45
5
6
5
-
10
57
6
-
7
2
-
-
-
3
-
-
-
-
-
Mike Cooper
-
-
27
6
-
-
-
14
92
7
-
-
-
-
-
-
2
2
-
-
1
-
Ben Currie
-
-
33
6
3
-
-
9
55
6
-
-
-
-
-
-
2
1
-
-
-
-
Jack Hughes
-
-
28
4
3
-
-
7
45
6
-
-
-
-
-
-
1
-
-
-
-
-
Ben Murdoch-Masila
-
-
5
1
6
2
-
3
25
8
-
-
-
-
-
-
-
-
-
-
-
-
Jason Clark
-
-
29
7
-
1
-
7
26
4
1
1
-
-
-
-
-
1
-
-
-
-
Declan Patton
-
-
14
2
1
2
3
7
24
3
-
-
-
-
-
-
1
-
-
3
-
-
Lama Tasi
-
-
14
2
-
-
-
7
25
4
-
-
-
-
-
-
1
-
-
-
-
-
Joe Philbin
-
-
24
10
2
1
-
8
51
6
-
-
-
-
-
-
-
-
-
-
-
-
Toby King
-
-
15
2
3
2
1
13
102
8
-
2
2
-
-
-
1
-
-
1
-
-
Matthew Davis
-
-
18
4
1
5
-
7
51
7
1
1
-
-
-
-
1
-
-
-
-
-
T: Tries
TA: Try assists
TK: Tackles
MT: Marker tackles
MI: Missed tackles
TB: Tackle busts
AT: Attacking kicks
C: Carries
M: Metres
AG: Av gain
CB: Clean break
DR: Run from dummy half
E: Errors
FT: Forty twenty
G: Goals
MG: Missed goals
OF: Offload
P: Penalties
DG: Drop Goals
KGP: Kicks in general play
YC: Yellow card
RC: Red card