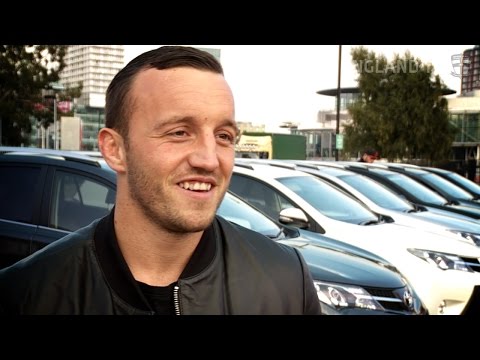 12 Oct 2015
Hodgson pumped for England camp
Josh Hodgson reacts to the England RL squad announcement to face New Zealand RL this Autumn.
12 Oct 2015
Leuluai reveals heart condition
Leeds' Kylie Leuluai, who hung up his boots after Saturday's Grand-Final win over Wigan, has revealed he has a heart condition.
12 Oct 2015
Smith sticking with Wakefield
Veteran coach Brian Smith will be in charge of Wakefield Trinity Wildcats in 2016 after agreeing a new 12-month contract.