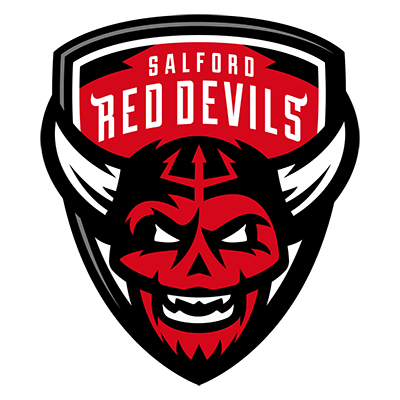 Salford Red Devils
28
16
Leeds Rhinos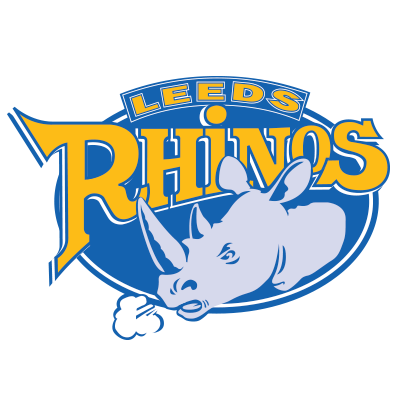 Fri 3rd May 2019, 19:00, RD: 14
ATT:
Lee Mossop, Adam Walker (2), Joey Lussick, Rob Lui
Mikolaj Oledzki, Harry Newman, Ash Handley
Australian half-backs Robert Lui and Jackson Hastings inspired Salford Red Devils to a deserved 28-16 victory over struggling Leeds Rhinos at the AJ Bell Stadium.

Lui scored a try and had a hand in several others while Hastings also helped run the show as the Red Devils recorded only their fourth win over Leeds in the Super League era.
Lui's try rounded off a five-try display from the hosts, who recorded their third win in four Betfred Super League games.
FULL-TIME!!!@SalfordDevils 28 - 16 @LeedsRhinos

Leeds close the gap in the second half but tries from @JoeyLussick, Adam Walker and Rob Lui secure the victory for Salford!#SLSalLeeds #TogetherStronger pic.twitter.com/xlXBZRZ77G
— Salford Red Devils (@SalfordDevils) May 3, 2019
Lee Mossop got the hosts on the board early on and Adam Walker also touched down before Mikolaj Oledzki responded for the Rhinos just before half-time.
Joey Lussick touched down early in the second period before Walker grabbed his second and Lui also went over to allow Krisnan Inu to add his fourth goal.
Late efforts from Harry Newman and Ashley Handley - with Liam Sutcloffe adding his second conversion of the night - closed the gap but Leeds were unable to find a way back into the game.
73 Mins:
GOAL
28 Red Devils
16 Rhinos
scored for Leeds Rhinos by Liam Sutcliffe
73 Mins:
TRY
28 Red Devils
14 Rhinos
Try scored for Leeds Rhinos by Ash Handley
70 Mins:
TRY
28 Red Devils
10 Rhinos
Try scored for Leeds Rhinos by Harry Newman
65 Mins:
GOAL
28 Red Devils
6 Rhinos
scored for Salford Red Devils by Krisnan Inu
64 Mins:
TRY
26 Red Devils
6 Rhinos
Try scored for Salford Red Devils by Rob Lui
56 Mins:
GOAL
22 Red Devils
6 Rhinos
scored for Salford Red Devils by Krisnan Inu
55 Mins:
TRY
20 Red Devils
6 Rhinos
Try scored for Salford Red Devils by Adam Walker
44 Mins:
TRY
16 Red Devils
6 Rhinos
Try scored for Salford Red Devils by Joey Lussick
40 Mins:
GOAL
12 Red Devils
6 Rhinos
scored for Leeds Rhinos by Liam Sutcliffe
40 Mins:
TRY
12 Red Devils
4 Rhinos
Try scored for Leeds Rhinos by MIkolaj Oledzki
23 Mins:
GOAL
12 Red Devils
0 Rhinos
scored for Salford Red Devils by Krisnan Inu
22 Mins:
TRY
10 Red Devils
0 Rhinos
Try scored for Salford Red Devils by Adam Walker
8 Mins:
GOAL
6 Red Devils
0 Rhinos
scored for Salford Red Devils by Krisnan Inu
7 Mins:
TRY
4 Red Devils
0 Rhinos
Try scored for Salford Red Devils by Lee Mossop
T
TA
TK
MT
MI
TB
AT
C
M
AG
CB
DR
E
FT
G
MG
OF
P
DG
KGP
YC
RC
Niall Evalds
-
2
7
-
2
2
-
13
86
7
1
-
-
-
-
-
1
-
-
-
-
-
Derrell Olpherts
-
-
2
-
-
5
-
17
158
9
-
-
1
-
-
-
-
-
-
-
-
-
Kris Welham
-
-
17
3
1
-
-
13
96
7
-
-
1
-
-
-
-
-
-
-
-
-
Jake Bibby
-
-
2
-
-
3
-
15
173
12
2
3
-
-
-
-
-
-
-
-
-
-
Robert Lui
1
1
15
2
5
4
7
18
89
5
1
-
-
-
-
-
1
-
-
12
-
-
Lee Mossop
1
-
30
4
-
1
-
11
96
9
1
-
-
-
-
-
-
-
-
-
-
-
Gil Dudson
-
-
20
5
3
-
-
6
56
9
-
-
-
-
-
-
-
1
-
1
-
-
Joshua Jones
-
-
33
5
1
1
-
15
137
9
1
-
1
-
-
-
2
-
-
-
-
-
Joey Lussick
1
1
54
11
4
2
1
6
32
5
-
4
-
-
-
-
1
2
-
3
-
-
Adam Walker
2
-
20
2
3
2
-
12
84
7
-
-
-
-
-
-
-
-
-
-
-
-
George Griffin
-
-
43
4
3
-
1
16
99
6
1
1
-
-
-
-
-
1
-
1
-
-
Greg Burke
-
-
33
6
2
-
-
6
31
5
-
-
-
-
-
-
-
-
-
-
-
-
Tyrone McCarthy
-
-
22
4
1
-
-
8
71
9
-
-
-
-
-
-
-
-
-
-
-
-
Ben Nakubuwai
-
-
11
1
-
-
-
3
25
8
-
-
-
-
-
-
-
-
-
-
-
-
Daniel Murray
-
-
35
5
-
-
-
12
110
9
-
-
-
-
-
-
-
-
-
-
-
-
Krisnan Inu
-
-
8
1
6
4
-
13
73
6
-
-
2
-
4
1
1
1
-
-
-
-
Jackson Hastings
-
-
17
2
2
5
4
19
126
7
1
4
1
-
-
-
-
1
-
8
-
-
Player
T
TA
TK
MT
MI
TB
AT
C
M
AG
CB
DR
E
FT
G
MG
OF
P
DG
KGP
YC
RC
Tom Briscoe
-
-
4
-
-
1
-
13
72
6
-
1
2
-
-
-
1
1
-
-
-
-
Kallum Watkins
-
-
28
2
2
2
-
15
142
10
-
3
1
-
-
-
1
-
-
-
-
-
Harry Newman
1
-
15
3
1
6
-
13
115
9
1
3
-
-
-
-
3
-
-
1
-
-
Ash Handley
1
-
3
1
-
3
1
18
109
6
-
4
1
-
-
-
2
-
-
1
-
-
Tuimoala Lolohea
-
-
6
-
1
6
1
9
69
8
-
-
-
-
-
-
-
-
-
1
-
-
Ava Seumanufagai
-
-
23
4
-
-
-
14
111
8
-
-
-
-
-
-
-
1
-
-
-
-
Matt Parcell
-
1
48
9
-
1
-
4
37
9
-
4
-
-
-
-
-
1
-
-
-
-
Brad Singleton
-
-
24
4
1
1
-
10
102
10
-
-
-
-
-
-
-
-
-
-
-
-
Trent Merrin
-
-
36
1
3
2
-
12
89
7
-
-
-
-
-
-
-
1
-
-
-
-
Brad Dwyer
-
-
13
3
1
-
-
7
59
8
-
7
-
-
-
-
1
-
-
-
-
-
Liam Sutcliffe
-
-
9
-
4
1
2
6
54
9
-
2
3
-
2
1
-
-
-
7
-
-
Richard Myler
-
-
18
1
4
1
6
2
4
2
-
-
2
-
-
-
-
-
-
10
-
-
Adam Cuthbertson
-
-
29
2
3
1
-
11
78
7
1
-
-
-
-
-
2
-
-
-
-
-
Nathaniel Peteru
-
-
25
1
2
3
-
11
95
9
-
-
-
-
-
-
-
-
-
-
-
-
Mikolaj Oledzki
1
-
33
4
3
2
-
10
78
8
-
-
-
-
-
-
-
-
-
-
-
-
Jamie Jones-Buchanan
-
-
20
1
2
-
-
4
22
6
-
-
-
-
-
-
-
-
-
-
-
-
Cameron Smith
-
1
40
3
2
3
2
14
72
5
-
-
1
-
-
-
1
-
-
2
-
-
T: Tries
TA: Try assists
TK: Tackles
MT: Marker tackles
MI: Missed tackles
TB: Tackle busts
AT: Attacking kicks
C: Carries
M: Metres
AG: Av gain
CB: Clean break
DR: Run from dummy half
E: Errors
FT: Forty twenty
G: Goals
MG: Missed goals
OF: Offload
P: Penalties
DG: Drop Goals
KGP: Kicks in general play
YC: Yellow card
RC: Red card