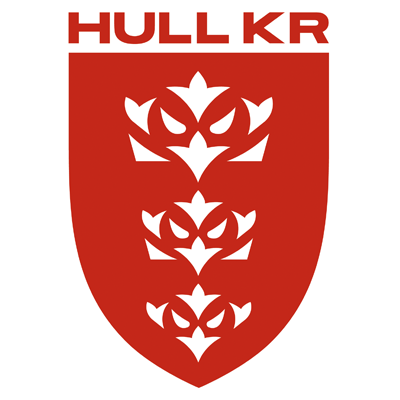 Hull Kingston Rovers
26
42
St Helens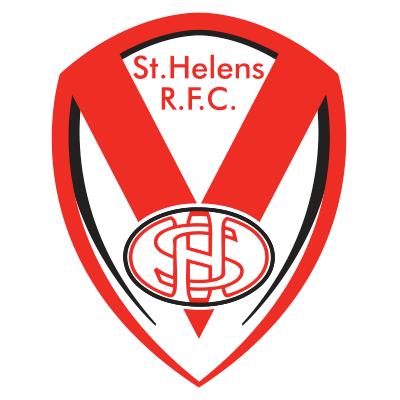 Sun 5th May 2019, 15:00, RD: 14
ATT:
Danny Addy, Ryan Shaw, Jimmy Keinhorst, Will Oakes
Kevin Naiqama (3), Tommy Makinson (3), Jonny Lomax, Regan Grace
Kevin Naiqama and Tommy Makinson scored hat-tricks as Betfred Super League leaders St Helens shrugged off a poor start to beat Hull KR 42-26.
Naiqama, who bagged four against Rovers' city rivals Hull FC on Easter Monday, touched down after 17, 37 and 63 minutes.
England international Makinson's treble came after tries in the 30th, 51st and 67th minutes as Saints took their recent points tally to 228 in five games and 154 in three.
Tough at times, but another win none-the-less as @TommyMak21 and Kev Naiqama both grab hat-tricks! Reaction to come...#saintsandproud pic.twitter.com/TquA2L8czN
— St.Helens R.F.C. (@Saints1890) May 5, 2019
But Justin Holbrook's side made hard work of regaining a four-point lead over Warrington Wolves at the top of the table.
They trailed 12-0 early on and were only 28-26 in front before Naiqama completed his latest hat-trick.
Winger Regan Grace added Saints' eighth try in the last minute, with Jonny Lomax also on the scoresheet, while full-back Lachlan Coote finished with five goals.
79 Mins:
TRY
26 Rovers
42 Saints
Try scored for St Helens by Regan Grace
79 Mins:
GOAL
26 Rovers
38 Saints
scored for St Helens by Lachlan Coote
67 Mins:
TRY
26 Rovers
36 Saints
Try scored for St Helens by Tommy Makinson
63 Mins:
TRY
26 Rovers
32 Saints
Try scored for St Helens by Kevin Naiqama
60 Mins:
TRY
26 Rovers
28 Saints
Try scored for Hull Kingston Rovers by Will Oakes
60 Mins:
GOAL
22 Rovers
28 Saints
scored for Hull Kingston Rovers by Ryan Shaw
52 Mins:
GOAL
20 Rovers
28 Saints
scored for St Helens by Lachlan Coote
51 Mins:
TRY
20 Rovers
26 Saints
Try scored for St Helens by Tommy Makinson
48 Mins:
TRY
20 Rovers
22 Saints
Try scored for St Helens by Jonny Lomax
46 Mins:
GOAL
20 Rovers
18 Saints
scored for Hull Kingston Rovers by Ryan Shaw
44 Mins:
TRY
18 Rovers
18 Saints
Try scored for Hull Kingston Rovers by Jimmy Keinhorst
38 Mins:
GOAL
14 Rovers
18 Saints
scored for St Helens by Lachlan Coote
37 Mins:
TRY
14 Rovers
16 Saints
Try scored for St Helens by Kevin Naiqama
31 Mins:
GOAL
14 Rovers
12 Saints
scored for St Helens by Lachlan Coote
30 Mins:
TRY
14 Rovers
10 Saints
Try scored for St Helens by Tommy Makinson
20 Mins:
GOAL
14 Rovers
6 Saints
scored for Hull Kingston Rovers by Ryan Shaw
18 Mins:
GOAL
12 Rovers
6 Saints
scored for St Helens by Lachlan Coote
17 Mins:
TRY
12 Rovers
4 Saints
Try scored for St Helens by Kevin Naiqama
12 Mins:
TRY
12 Rovers
0 Saints
Try scored for Hull Kingston Rovers by Ryan Shaw
12 Mins:
GOAL
8 Rovers
0 Saints
scored for Hull Kingston Rovers by Ryan Shaw
9 Mins:
GOAL
6 Rovers
0 Saints
scored for Hull Kingston Rovers by Ryan Shaw
8 Mins:
TRY
4 Rovers
0 Saints
Try scored for Hull Kingston Rovers by Danny Addy
T
TA
TK
MT
MI
TB
AT
C
M
AG
CB
DR
E
FT
G
MG
OF
P
DG
KGP
YC
RC
Craig Hall
-
1
2
-
4
4
1
13
109
8
4
-
-
-
-
-
2
1
-
2
-
-
Ben Crooks
-
1
15
1
4
3
-
12
67
6
-
1
1
-
-
-
4
-
-
-
-
-
Kane Linnett
-
-
28
3
5
-
-
12
83
7
-
-
-
-
-
-
2
-
-
-
-
-
Jimmy Keinhorst
1
-
30
6
2
5
-
12
70
6
2
1
-
-
-
-
-
-
-
-
-
-
Ryan Shaw
1
-
2
-
-
1
-
10
58
6
1
1
1
-
5
-
2
-
-
-
-
-
Josh Drinkwater
-
-
11
3
3
5
1
11
106
10
2
1
2
-
-
-
-
1
-
5
-
-
Danny McGuire
-
-
10
1
5
3
3
15
42
3
1
-
1
-
-
-
4
-
-
7
-
-
Rob Mulhern
-
-
44
3
1
2
-
19
100
5
-
-
-
-
-
-
1
1
-
-
-
-
Weller Hauraki
-
-
29
3
-
2
-
6
21
4
-
-
1
-
-
-
1
1
-
-
-
-
George Lawler
-
-
40
5
2
3
-
18
113
6
1
3
-
-
-
-
-
-
-
-
-
-
Chris Atkin
-
-
1
-
-
-
-
4
13
3
-
1
1
-
-
-
-
-
-
-
-
-
Junior Vaivai
-
1
3
-
3
1
-
7
47
7
-
-
-
-
-
-
-
-
-
-
-
-
Danny Addy
1
-
21
2
1
1
1
6
22
4
-
4
-
-
-
-
-
1
-
2
-
-
Antoni Maria
-
-
15
1
2
1
-
9
54
6
-
-
-
-
-
-
2
-
-
-
-
-
Will Oakes
1
-
1
-
3
7
-
12
113
9
2
2
1
-
-
-
-
-
-
-
-
-
Adam Rooks
-
-
-
-
-
-
-
-
-
-
-
-
-
-
-
-
-
-
-
-
-
-
Shaun Lunt
-
-
21
2
3
2
-
3
11
4
-
2
-
-
-
-
1
-
-
-
-
-
Player
T
TA
TK
MT
MI
TB
AT
C
M
AG
CB
DR
E
FT
G
MG
OF
P
DG
KGP
YC
RC
Jonathan Lomax
1
1
15
5
1
6
-
8
38
5
1
-
-
-
-
-
-
-
-
1
-
-
Thomas Makinson
3
1
2
-
2
11
1
16
196
12
4
-
-
-
-
-
1
-
-
1
-
-
Kevin Naiqama
3
1
22
6
4
5
-
11
95
9
3
-
-
-
-
-
-
-
-
-
-
-
Regan Grace
1
-
2
-
3
3
-
11
123
11
1
-
1
-
-
-
-
-
-
-
-
-
Theo Fages
-
1
24
4
1
1
2
7
40
6
-
-
-
-
-
-
-
1
-
4
-
-
Alex Walmsley
-
-
20
4
6
5
-
19
132
7
-
-
4
-
-
-
2
-
-
-
-
-
James Roby
-
-
22
5
-
4
-
14
131
9
1
11
2
-
-
-
1
-
-
-
-
-
Zeb Taia
-
-
15
2
4
-
-
13
58
5
-
-
-
-
-
-
1
2
-
-
-
-
Joseph Paulo
-
-
17
2
3
-
-
7
65
9
-
-
1
-
-
-
-
-
-
-
-
-
Morgan Knowles
-
1
35
7
2
-
-
8
47
6
-
3
-
-
-
-
-
-
-
-
-
-
Kyle Amor
-
-
12
5
2
-
-
12
113
9
-
-
-
-
-
-
-
-
-
-
-
-
Dominique Peyroux
-
1
33
9
3
-
-
5
25
5
-
-
-
-
-
-
1
-
-
-
-
-
Matthew Lees
-
-
29
14
5
-
-
5
35
7
-
-
1
-
-
-
-
1
-
-
-
-
Jack Ashworth
-
-
10
-
-
1
-
10
85
9
-
-
1
-
-
-
1
-
-
-
-
-
Lachlan Coote
-
-
8
-
2
2
2
11
77
7
-
-
-
-
5
3
1
1
-
5
-
-
Matthew Costello
-
-
8
1
2
-
-
9
53
6
-
-
-
-
-
-
-
-
-
-
-
-
Jack Welsby
-
-
3
1
-
-
-
-
-
-
-
-
-
-
-
-
-
-
-
-
-
-
T: Tries
TA: Try assists
TK: Tackles
MT: Marker tackles
MI: Missed tackles
TB: Tackle busts
AT: Attacking kicks
C: Carries
M: Metres
AG: Av gain
CB: Clean break
DR: Run from dummy half
E: Errors
FT: Forty twenty
G: Goals
MG: Missed goals
OF: Offload
P: Penalties
DG: Drop Goals
KGP: Kicks in general play
YC: Yellow card
RC: Red card