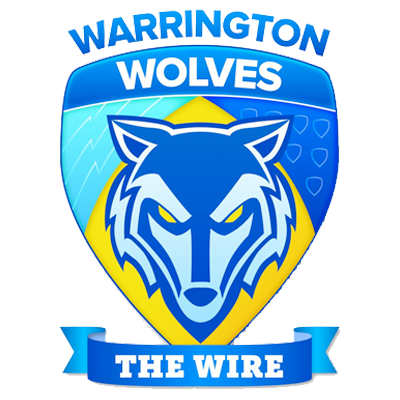 Warrington Wolves
34
4
Catalans Dragons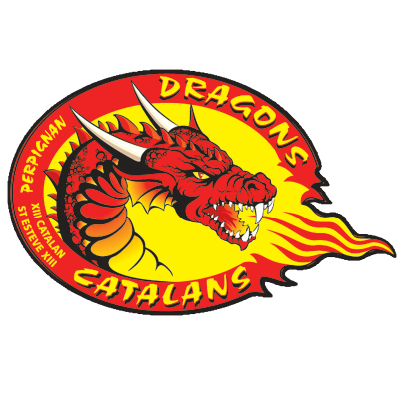 Sat 8th Jun 2019, 15:00, RD: 17
ATT: 10015
Daryl Clark, Blake Austin, Bryson Goodwin, Sitaleki Akauola, Josh Charnley
Hooker Daryl Clark helped Warrington Wolves to a 34-4 Betfred Super League victory over Catalans Dragons at the Halliwell Jones Stadium.

Clark scored a fine individual first-half try when he scooted clear and beat four men to score and then created another for Australian half-back Blake Austin - his 18th of the season - to turn the game Warrington's way.

Bryson Goodwin, Josh Charnley and Sitaleki Akauola claimed Warrington's other tries with Dec Patton landing seven goals from as many attempts.


FULL TIME with @ResultingIT

A huge win for the Wire over Catalans at the HJ! pic.twitter.com/Yy0Sm6W0Yy
— Warrington Wolves (@WarringtonRLFC) June 8, 2019
However, it was the visitors who manged to break the deadlock on 17 minutes when Tony Gigot's long pass allowed Fouad Yaha to squeeze over in the left hand corner after confirmation from the video referee.
Catalans deserved their lead but the game changed as Warrington struck with two tries in the final nine minutes of the half.

Firstly there was Clark's try and then two minutes before half time Clark turned provider as his drop off pass to Austin saw the Australian blast through the Catalans cover.
80 Mins:
GOAL
34 Wolves
4 Dragons
scored for Warrington Wolves by Declan Patton
77 Mins:
GOAL
32 Wolves
4 Dragons
scored for Warrington Wolves by Declan Patton
75 Mins:
TRY
30 Wolves
4 Dragons
Try scored for Warrington Wolves by Josh Charnley
70 Mins:
GOAL
26 Wolves
4 Dragons
scored for Warrington Wolves by Declan Patton
69 Mins:
TRY
24 Wolves
4 Dragons
Try scored for Warrington Wolves by Sitaleki Akauola
65 Mins:
GOAL
20 Wolves
4 Dragons
scored for Warrington Wolves by Declan Patton
64 Mins:
TRY
18 Wolves
4 Dragons
Try scored for Warrington Wolves by Bryson Goodwin
44 Mins:
GOAL
14 Wolves
4 Dragons
scored for Warrington Wolves by Declan Patton
39 Mins:
GOAL
12 Wolves
4 Dragons
scored for Warrington Wolves by Declan Patton
38 Mins:
TRY
10 Wolves
4 Dragons
Try scored for Warrington Wolves by Blake Austin
32 Mins:
GOAL
6 Wolves
4 Dragons
scored for Warrington Wolves by Declan Patton
31 Mins:
TRY
4 Wolves
4 Dragons
Try scored for Warrington Wolves by Daryl Clark
17 Mins:
TRY
0 Wolves
4 Dragons
Try scored for Catalans Dragons by Fouad Yaha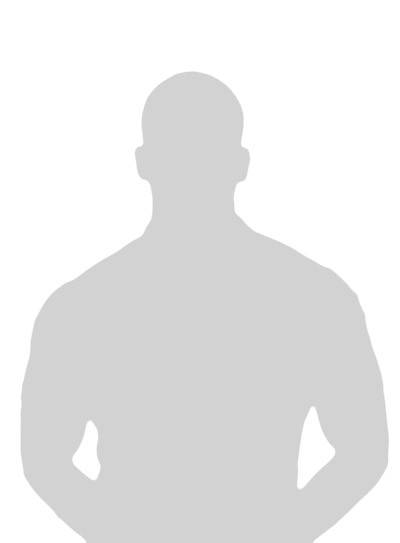 T
TA
TK
MT
MI
TB
AT
C
M
AG
CB
DR
E
FT
G
MG
OF
P
DG
KGP
YC
RC
Bryson Goodwin
1
-
5
-
3
8
1
18
139
8
1
2
-
-
-
-
-
1
-
1
-
-
Toby King
-
-
15
5
1
3
1
11
78
7
-
1
1
-
-
-
-
1
-
1
-
-
Josh Charnley
1
-
4
-
1
2
2
22
149
7
1
3
-
-
-
-
-
-
-
2
-
-
Blake Austin
1
-
13
2
1
7
5
17
100
6
1
1
4
-
-
-
-
1
-
13
-
-
Chris Hill
-
-
19
2
-
-
-
15
102
7
-
-
-
-
-
-
1
-
-
-
-
-
Daryl Clark
1
2
32
8
2
5
-
11
123
11
1
8
-
-
-
-
1
-
-
-
-
-
Mike Cooper
-
-
28
3
-
1
-
8
66
8
-
-
-
-
-
-
-
-
-
-
-
-
Ben Currie
-
-
25
4
-
-
1
8
40
5
-
-
1
-
-
-
-
-
-
1
-
-
Jack Hughes
-
-
27
3
3
-
-
13
68
5
-
1
-
-
-
-
-
-
-
-
-
-
Ben Murdoch-Masila
-
-
5
-
-
-
-
7
47
7
-
-
-
-
-
-
-
-
-
-
-
-
Jason Clark
-
-
22
2
2
4
-
11
72
7
-
-
-
-
-
-
1
1
-
-
-
-
Joe Philbin
-
-
13
3
1
3
-
9
76
8
1
1
-
-
-
-
-
-
-
1
-
-
Sitaleki Akauola
1
-
9
1
-
7
-
8
69
9
-
-
-
-
-
-
3
-
-
-
-
-
Matthew Davis
-
-
20
3
3
1
-
16
122
8
-
1
-
-
-
-
-
1
-
-
-
-
Declan Patton
-
1
17
-
1
1
1
6
18
3
-
-
-
-
7
-
-
1
-
3
-
-
Jack Johnson
-
-
3
-
2
3
-
14
108
8
1
3
1
-
-
-
-
-
-
-
-
-
Josh Thewlis
-
-
6
-
-
4
-
9
48
5
1
1
1
-
-
-
-
-
-
-
-
-
Player
T
TA
TK
MT
MI
TB
AT
C
M
AG
CB
DR
E
FT
G
MG
OF
P
DG
KGP
YC
RC
David Mead
-
-
13
3
4
2
-
10
63
6
-
-
-
-
-
-
-
-
-
-
-
-
Samisoni Langi
-
-
19
1
2
2
-
16
91
6
-
1
6
-
-
-
2
-
-
-
-
-
Fouad Yaha
1
-
3
-
3
1
-
11
83
8
-
-
1
-
-
-
-
-
-
-
-
-
Matthew Smith
-
-
17
2
5
1
5
7
15
2
-
-
-
-
-
-
2
-
-
6
-
-
Michael McIlorum
-
-
41
9
6
-
-
2
14
7
-
2
-
-
-
-
-
1
-
1
-
-
Sam Moa
-
-
31
4
-
-
-
12
97
8
-
-
-
-
-
-
-
-
-
-
-
-
Matt Whitley
-
-
17
2
2
-
-
4
26
7
-
-
1
-
-
-
-
-
-
-
-
-
Benjamin Garcia
-
-
47
10
5
1
-
6
46
8
-
-
-
-
-
-
-
1
-
-
-
-
Julian Bousquet
-
-
43
4
4
1
-
9
73
8
-
-
1
-
-
-
-
2
-
-
-
-
Mickael Simon
-
-
15
2
3
-
-
7
44
6
-
-
-
-
-
-
-
-
-
-
-
-
Benjamin Jullien
-
-
30
4
2
-
-
3
21
7
-
-
1
-
-
-
1
-
-
-
-
-
Lambert Belmas
-
-
22
6
2
1
-
6
27
5
-
-
1
-
-
-
-
-
-
-
-
-
Arthur Romano
-
-
14
2
2
5
-
12
120
10
1
-
1
-
-
-
1
3
-
-
-
-
Tony Gigot
-
1
7
2
3
4
1
11
95
9
-
3
2
-
-
-
1
-
-
6
-
-
Jason Baitieri
-
-
49
14
4
-
-
6
50
8
-
-
-
-
-
-
-
-
-
-
-
-
Sam Kasiano
-
-
19
5
2
-
-
4
23
6
-
-
-
-
-
-
1
1
-
-
-
-
Sam Tomkins
-
-
21
4
-
2
4
3
13
4
-
-
-
-
-
1
-
-
-
4
-
-
T: Tries
TA: Try assists
TK: Tackles
MT: Marker tackles
MI: Missed tackles
TB: Tackle busts
AT: Attacking kicks
C: Carries
M: Metres
AG: Av gain
CB: Clean break
DR: Run from dummy half
E: Errors
FT: Forty twenty
G: Goals
MG: Missed goals
OF: Offload
P: Penalties
DG: Drop Goals
KGP: Kicks in general play
YC: Yellow card
RC: Red card