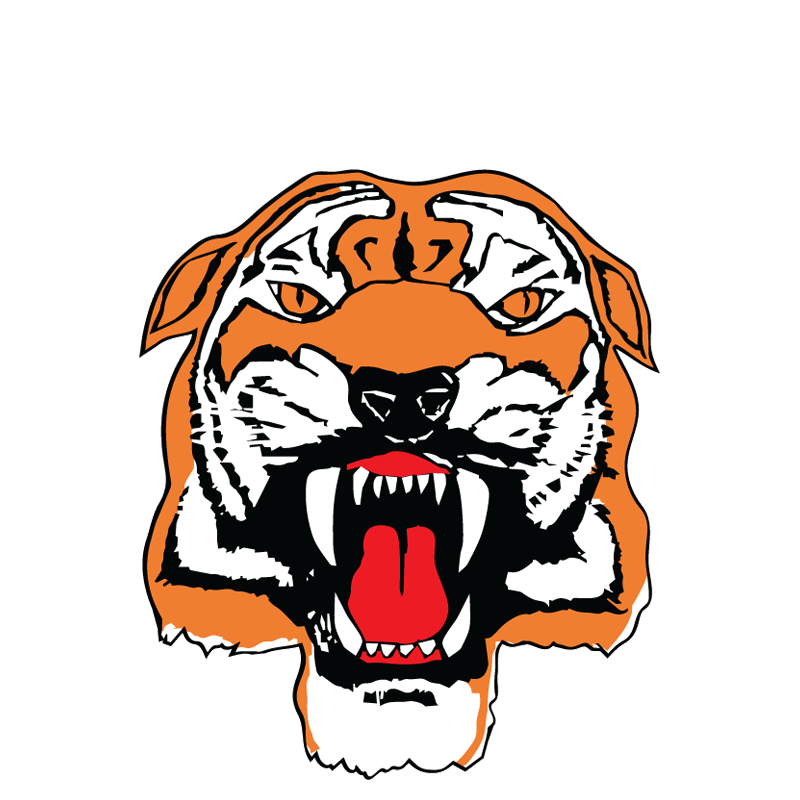 Castleford Tigers
27
26
Huddersfield Giants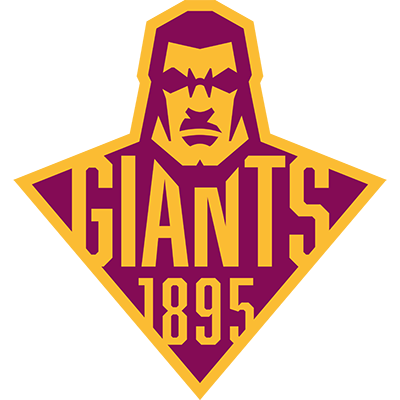 Super League
Fri 7th Jun 2019, 19:00, RD: 17
ATT: 7483
Greg Minikin, Liam Watts, Grant Millington
Lee Gaskell (3), Joe Wardle
Full-back Peter Mata'utia struck in the seventh minute of extra time to give Castleford Tigers a 27-26 victory over Huddersfield Giants.
A try on his 200th appearance from prop Grant Millington three minutes from the end of normal time enabled the Tigers to level the match at 26-26 and set up the fourth Betfred Super League match to be decided by golden point this year.
It was a cruel outcome for stand-off Lee Gaskell, who scored a hat-trick of tries only to find himself on the losing team.
Two of his tries came in the first half, where a pair of penalties from Mata'utia and Greg Minikin's try helped Castleford cut the half-time deficit to 12-10. A third penalty drew the hosts level but Gaskell completed his treble, only for Liam Watts to pull the Tigers back to 18-18.
Mata'utia kicked another penalty to put Castleford ahead, however former Tiger Joe Wardle crashed over for Huddersfield for what looked to be the match-winning try until Millington's late score.
Castleford half-backs Jake Trueman and Jordan Rankin both missed drop-goal attempts but Mata'utia proved to be the hero in the 87th minute.
80 Mins:
DROP GOAL
27 Tigers
26 Giants
DROP GOAL scored for Castleford Tigers by Peter Mata'utia
79 Mins:
GOAL
26 Tigers
26 Giants
scored for Castleford Tigers by Peter Mata'utia
77 Mins:
TRY
24 Tigers
26 Giants
Try scored for Castleford Tigers by Grant Millington
76 Mins:
GOAL
20 Tigers
26 Giants
scored for Huddersfield Giants by Oliver Russell
75 Mins:
TRY
20 Tigers
24 Giants
Try scored for Huddersfield Giants by Joe Wardle
71 Mins:
GOAL
20 Tigers
20 Giants
scored for Huddersfield Giants by Oliver Russell
68 Mins:
GOAL
20 Tigers
18 Giants
scored for Castleford Tigers by Peter Mata'utia
64 Mins:
GOAL
18 Tigers
18 Giants
scored for Castleford Tigers by Peter Mata'utia
63 Mins:
TRY
16 Tigers
18 Giants
Try scored for Castleford Tigers by Liam Watts
58 Mins:
GOAL
12 Tigers
18 Giants
scored for Huddersfield Giants by Oliver Russell
57 Mins:
TRY
12 Tigers
16 Giants
Try scored for Huddersfield Giants by Lee Gaskell
55 Mins:
GOAL
12 Tigers
12 Giants
scored for Castleford Tigers by Peter Mata'utia
39 Mins:
GOAL
10 Tigers
12 Giants
scored for Castleford Tigers by Peter Mata'utia
38 Mins:
TRY
8 Tigers
12 Giants
Try scored for Castleford Tigers by Greg Minikin
34 Mins:
GOAL
4 Tigers
12 Giants
scored for Huddersfield Giants by Oliver Russell
32 Mins:
TRY
4 Tigers
10 Giants
Try scored for Huddersfield Giants by Lee Gaskell
27 Mins:
GOAL
4 Tigers
6 Giants
scored for Huddersfield Giants by Oliver Russell
25 Mins:
TRY
4 Tigers
4 Giants
Try scored for Huddersfield Giants by Lee Gaskell
23 Mins:
GOAL
4 Tigers
0 Giants
scored for Castleford Tigers by Peter Mata'utia
13 Mins:
GOAL
2 Tigers
0 Giants
scored for Castleford Tigers by Peter Mata'utia
T
TA
TK
MT
MI
TB
AT
C
M
AG
CB
DR
E
FT
G
MG
OF
P
DG
KGP
YC
RC
Jordan Rankin
-
-
19
5
-
3
7
10
59
6
-
1
-
-
-
-
1
-
-
10
-
-
Peter Mata'utia
-
-
7
-
3
3
1
18
156
9
-
3
-
-
7
-
2
1
1
1
-
-
Greg Minikin
1
-
8
1
1
7
-
13
137
11
1
1
1
-
-
-
-
-
-
-
-
-
Jake Trueman
-
-
30
4
4
1
4
8
49
6
-
1
1
-
-
-
-
1
-
5
-
-
Liam Watts
1
-
41
10
6
2
-
23
194
8
-
-
1
-
-
-
1
1
-
-
-
-
Paul McShane
-
1
43
14
4
1
2
5
40
8
-
4
-
-
-
-
-
2
-
4
-
-
Grant Millington
1
-
30
6
2
1
-
8
55
7
-
-
-
-
-
-
-
1
-
-
-
-
Mike McMeeken
-
-
30
5
2
1
-
12
81
7
-
1
-
-
-
-
1
-
-
-
-
-
Adam Milner
-
-
28
6
2
-
-
6
47
8
-
-
-
-
-
-
-
1
-
-
-
-
Nathan Massey
-
-
29
7
2
-
-
11
95
9
-
-
-
-
-
-
-
-
-
-
-
-
Cheyse Blair
-
-
18
3
1
4
-
11
83
8
-
-
-
-
-
-
-
1
-
-
-
-
Daniel Smith
-
1
17
1
3
3
1
17
112
7
-
-
3
-
-
-
1
1
-
1
-
-
James Clare
-
-
-
-
-
4
-
12
119
10
-
3
1
-
-
-
-
-
-
-
-
-
Matthew Cook
-
-
16
7
1
-
-
4
34
9
-
-
-
-
-
-
-
-
-
-
-
-
Greg Eden
-
-
1
-
2
2
-
13
87
7
-
6
1
-
-
-
-
-
-
-
-
-
Chris Clarkson
-
-
24
3
5
1
-
10
44
4
-
-
-
-
-
-
-
-
-
-
-
-
Player
T
TA
TK
MT
MI
TB
AT
C
M
AG
CB
DR
E
FT
G
MG
OF
P
DG
KGP
YC
RC
Jermaine McGillvary
-
-
1
-
1
11
-
18
120
7
1
-
3
-
-
-
1
-
-
-
-
-
Jordan Turner
-
-
7
-
-
6
-
20
142
7
-
-
1
-
-
-
-
-
-
-
-
-
Darnell McIntosh
-
1
7
-
-
1
1
8
47
6
-
-
2
-
-
-
1
1
-
1
-
-
Lee Gaskell
3
-
16
2
1
4
6
6
62
10
2
-
1
-
-
-
-
-
-
14
-
-
Adam O'Brien
-
2
38
9
3
-
-
3
18
6
-
3
1
-
-
-
-
-
-
-
-
-
Kruise Leeming
-
1
23
4
3
1
-
6
51
9
-
6
-
-
-
-
-
1
-
1
-
-
Suaia Matagi
-
-
27
6
4
2
-
6
48
8
-
-
-
-
-
-
-
2
-
-
-
-
Alex Mellor
-
-
37
7
4
-
-
7
44
6
-
-
-
-
-
-
-
1
-
-
-
-
Joe Wardle
1
-
20
1
6
3
-
11
72
7
-
-
-
-
-
-
-
-
-
-
-
-
Mike Lawrence
-
-
49
12
1
-
-
12
81
7
-
-
-
-
-
-
-
-
-
-
-
-
Aaron Murphy
-
-
28
4
2
-
-
5
27
5
-
-
1
-
-
-
-
1
-
-
-
-
Ukuma Ta'ai
-
-
33
7
1
4
-
20
134
7
-
-
-
-
-
-
-
-
-
-
-
-
Paul Clough
-
-
28
10
-
4
-
14
95
7
-
-
-
-
-
-
-
1
-
-
-
-
Oliver Russell
-
-
16
2
3
-
3
7
37
5
-
-
-
1
5
-
-
-
-
5
-
-
Innes Senior
-
-
4
-
-
-
-
5
15
3
-
-
2
-
-
-
-
-
-
-
-
-
T: Tries
TA: Try assists
TK: Tackles
MT: Marker tackles
MI: Missed tackles
TB: Tackle busts
AT: Attacking kicks
C: Carries
M: Metres
AG: Av gain
CB: Clean break
DR: Run from dummy half
E: Errors
FT: Forty twenty
G: Goals
MG: Missed goals
OF: Offload
P: Penalties
DG: Drop Goals
KGP: Kicks in general play
YC: Yellow card
RC: Red card