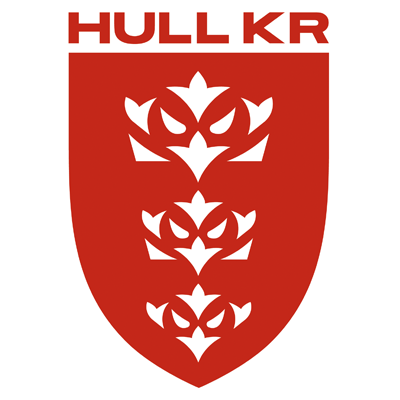 Hull Kingston Rovers
18
19
Wigan Warriors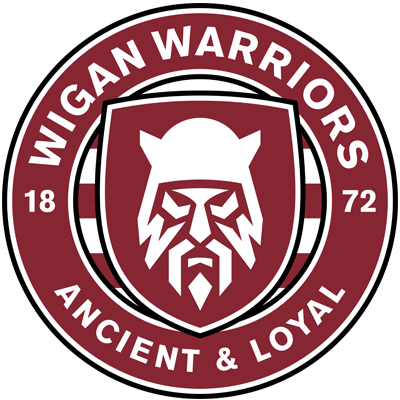 Super League
Sun 9th Jun 2019, 15:00, RD: 17
ATT: 8010
Jimmy Keinhorst, Will Dagger, Ryan Lannon
George Williams, Dan Sarginson, Joe Burgess, Liam Marshall
Wigan Warriors hooker Sam Powell kicked a huge late drop goal to deny Tony Smith a win in his first match since replacing Tim Sheens as Hull Kingston Rovers boss.
The teams were level until Powell launched a massive kick from 45 metres with two minutes remaining to prevent golden-point extra-time and seal a 19-18 victory for the visitors.
The champions' dramatic success took them above Huddersfield into eighth place in the Betfred Super League table on points difference.
Rovers, who missed their own drop goal attempt through Josh Drinkwater three seconds from time, remain second bottom despite London Broncos upsetting leaders St Helens in equally dramatic fashion.
SAMMY POWELL YOU BEAUTY pic.twitter.com/vM27LRRI0S
— Wigan Warriors (@WiganWarriorsRL) 9 June 2019
Hull KR trailed 14-6 at half-time but led 18-14 14 minutes into the second half thanks to tries from makeshift half back Will Dagger and Wigan-born substitute Ryan Lannon.
Adrian Lam's side equalised with 15 minutes remaining when George Williams and Willie Isa combined and Liam Marshall finished in the corner.
Powell then sent his drop goal soaring through the posts to complete Wigan's win.
78 Mins:
DROP GOAL
18 Rovers
19 Warriors
DROP GOAL scored for Wigan Warriors by Sam Powell
65 Mins:
TRY
18 Rovers
18 Warriors
Try scored for Wigan Warriors by Liam Marshall
54 Mins:
GOAL
18 Rovers
14 Warriors
scored for Hull Kingston Rovers by Ryan Shaw
54 Mins:
TRY
16 Rovers
14 Warriors
Try scored for Hull Kingston Rovers by Ryan Lannon
43 Mins:
GOAL
12 Rovers
14 Warriors
scored for Hull Kingston Rovers by Ryan Shaw
43 Mins:
TRY
10 Rovers
14 Warriors
Try scored for Hull Kingston Rovers by Will Dagger
39 Mins:
TRY
6 Rovers
14 Warriors
Try scored for Wigan Warriors by Joe Burgess
35 Mins:
TRY
6 Rovers
10 Warriors
Try scored for Wigan Warriors by Dan Sarginson
19 Mins:
GOAL
6 Rovers
6 Warriors
scored for Hull Kingston Rovers by Ryan Shaw
18 Mins:
TRY
4 Rovers
6 Warriors
Try scored for Hull Kingston Rovers by Jimmy Keinhorst
12 Mins:
GOAL
0 Rovers
6 Warriors
scored for Wigan Warriors by Zak Hardaker
11 Mins:
TRY
0 Rovers
4 Warriors
Try scored for Wigan Warriors by George Williams
T
TA
TK
MT
MI
TB
AT
C
M
AG
CB
DR
E
FT
G
MG
OF
P
DG
KGP
YC
RC
Craig Hall
-
1
4
-
2
1
2
18
135
8
1
2
3
-
-
-
1
1
-
3
-
-
Ben Crooks
-
-
7
1
4
7
-
15
133
9
1
2
1
-
-
-
1
1
-
-
-
-
Ryan Shaw
-
-
3
-
1
-
-
15
139
9
-
3
-
-
3
-
-
-
-
-
-
-
Josh Drinkwater
-
1
19
1
1
2
11
15
88
6
1
-
-
-
-
-
-
1
-
15
-
-
Ryan Lannon
1
-
13
3
2
1
-
8
81
10
-
-
1
-
-
-
-
-
-
-
-
-
Kane Linnett
-
-
8
-
2
-
1
12
109
9
-
3
-
-
-
-
1
-
-
1
-
-
Danny Addy
-
-
11
2
-
-
-
1
7
7
-
1
-
-
-
-
-
-
-
1
-
-
George Lawler
-
-
40
5
2
-
1
15
113
8
-
1
1
-
-
-
-
-
-
1
-
-
Chris Atkin
-
-
29
7
1
-
-
9
43
5
-
6
1
-
-
-
-
1
-
3
-
-
Will Dagger
1
-
13
-
2
-
-
8
55
7
-
-
-
-
-
-
-
-
-
-
-
-
Rob Mulhern
-
-
43
12
2
1
-
16
121
8
-
-
-
-
-
-
1
-
-
-
-
-
Owen Harrison
-
-
14
1
1
-
-
6
35
6
-
-
-
-
-
-
-
-
-
-
-
-
Joel Tomkins
-
-
32
4
3
-
1
12
90
8
-
-
2
-
-
-
2
1
-
1
-
-
Jimmy Keinhorst
1
-
18
3
5
3
1
7
140
20
2
1
2
-
-
-
1
-
-
1
-
-
Player
T
TA
TK
MT
MI
TB
AT
C
M
AG
CB
DR
E
FT
G
MG
OF
P
DG
KGP
YC
RC
Zak Hardaker
-
1
3
-
2
3
1
7
26
4
-
-
-
-
1
-
-
-
-
1
-
-
Oliver Gildart
-
1
6
-
1
1
-
14
156
11
-
7
2
-
-
-
1
1
-
-
-
-
Liam Marshall
1
-
4
-
-
5
-
19
167
9
-
1
1
-
-
-
-
-
-
-
-
-
Joe Burgess
1
1
3
-
3
3
-
9
114
13
1
1
1
-
-
-
-
-
-
-
-
-
George Williams
1
-
19
1
1
3
3
15
111
7
1
2
1
-
-
3
1
-
-
6
-
-
Thomas Leuluai
-
-
16
2
-
1
1
8
42
5
-
-
2
-
-
-
-
-
-
7
-
-
Ben Flower
-
-
8
2
-
-
-
3
27
9
-
-
-
-
-
-
-
-
-
-
-
-
Sam Powell
-
-
55
11
2
1
1
10
56
6
-
2
-
1
-
-
-
1
1
1
-
-
Joe Bullock
-
-
29
8
1
-
-
14
103
7
-
-
1
-
-
-
1
-
-
-
-
-
William Isa
-
1
32
5
1
-
-
12
74
6
-
1
1
-
-
-
-
-
-
-
-
-
Liam Farrell
-
-
39
7
-
5
-
16
114
7
-
-
1
-
-
-
-
1
-
-
-
-
Morgan Smithies
-
-
26
7
-
-
-
10
62
6
-
-
-
-
-
-
-
1
-
-
-
-
Tony Clubb
-
-
39
8
3
1
-
11
92
8
1
-
-
-
-
-
-
-
-
-
-
-
Dan Sarginson
1
-
11
2
-
8
-
22
199
9
3
1
2
-
-
-
-
-
-
-
-
-
T: Tries
TA: Try assists
TK: Tackles
MT: Marker tackles
MI: Missed tackles
TB: Tackle busts
AT: Attacking kicks
C: Carries
M: Metres
AG: Av gain
CB: Clean break
DR: Run from dummy half
E: Errors
FT: Forty twenty
G: Goals
MG: Missed goals
OF: Offload
P: Penalties
DG: Drop Goals
KGP: Kicks in general play
YC: Yellow card
RC: Red card