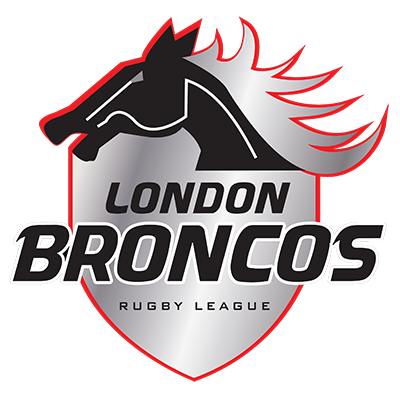 London Broncos
23
22
St Helens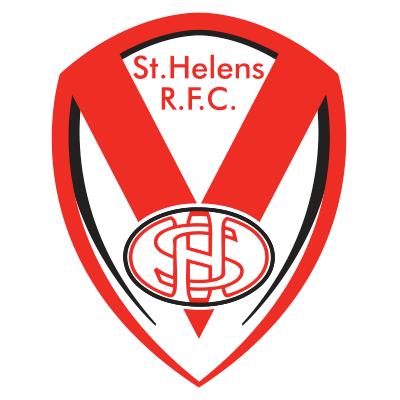 Sun 9th Jun 2019, 15:00, RD: 17
ATT:
Ryan Morgan (2), James Cunningham, Jay Pitts
James Roby, Luke Thompson, Mark Percival, Regan Grace
Morgan Smith's golden-point drop-goal saw London Broncos claim a shock 23-22 comeback victory over Betfred Super League leaders St Helens in a pulsating game in the capital.
Saints looked to be on course for a 16th win of the campaign after taking control with two early tries from James Roby and Luke Thompson.
The rock-bottom Broncos hit back to level things up at 12-12 by the break with scores from Ryan Morgan and James Cunningham but St Helens moved back in front again when Mark Percival crossed in the 50th minute.
BRONCOS WIN, BRONCOS WIN!!!!!!!
— London Broncos (@LondonBroncosRL) 9 June 2019
The Broncos roared back once more, though, and tries from Morgan and Jay Pitts saw them take the lead for the first time, and they remained in front until the 79th minute.
That was when Danny Richardson's superb touchline conversion following Regan Grace's last-gasp try made it 22-22, but London were not to be denied a famous win as Smith sealed victory in the most dramatic of fashions.
82 Mins:
DROP GOAL
23 London
22 Saints
DROP GOAL scored for London Broncos by Morgan Smith
79 Mins:
GOAL
22 London
22 Saints
scored for St Helens by Danny Richardson
79 Mins:
TRY
22 London
20 Saints
Try scored for St Helens by Regan Grace
68 Mins:
GOAL
22 London
16 Saints
scored for London Broncos by Kieran Dixon
67 Mins:
TRY
20 London
16 Saints
Try scored for London Broncos by Jay Pitts
55 Mins:
TRY
16 London
16 Saints
Try scored for London Broncos by Ryan Morgan
50 Mins:
TRY
12 London
16 Saints
Try scored for St Helens by Mark Percival
40 Mins:
GOAL
12 London
12 Saints
scored for London Broncos by Kieran Dixon
39 Mins:
TRY
10 London
12 Saints
Try scored for London Broncos by James Cunningham
26 Mins:
GOAL
6 London
12 Saints
scored for London Broncos by Kieran Dixon
26 Mins:
TRY
4 London
12 Saints
Try scored for London Broncos by Ryan Morgan
10 Mins:
GOAL
0 London
12 Saints
scored for St Helens by Danny Richardson
10 Mins:
TRY
0 London
10 Saints
Try scored for St Helens by Luke Thompson
6 Mins:
GOAL
0 London
6 Saints
scored for St Helens by Danny Richardson
5 Mins:
TRY
0 London
4 Saints
Try scored for St Helens by James Roby
T
TA
TK
MT
MI
TB
AT
C
M
AG
CB
DR
E
FT
G
MG
OF
P
DG
KGP
YC
RC
Olsi Krasniqi
-
-
20
3
-
-
-
9
61
7
-
-
1
-
-
-
-
1
-
-
-
-
Alex Walker
-
-
6
-
1
2
1
13
70
5
1
1
-
-
-
-
1
-
-
1
-
-
Rhys Williams
-
-
1
-
-
6
-
18
109
6
-
2
-
-
-
-
-
-
-
-
-
-
Elliott Kear
-
-
12
2
1
3
-
15
76
5
-
8
2
-
-
-
2
-
-
-
-
-
Kieran Dixon
-
-
3
-
2
6
-
12
95
8
1
3
-
-
3
1
-
-
-
-
-
-
Jordan Abdull
-
1
16
4
3
1
2
7
45
6
-
1
1
-
-
-
-
-
-
6
-
-
Eddie Battye
-
-
26
4
3
7
-
16
98
6
-
-
1
-
-
-
-
-
-
-
-
-
Mark Ioane
-
-
8
2
-
1
-
4
33
8
-
-
-
-
-
-
-
-
-
-
-
-
Jay Pitts
1
1
36
10
-
3
-
10
49
5
-
-
-
-
-
-
-
1
-
-
-
-
Matty Fozard
-
-
18
-
7
-
1
6
23
4
-
6
1
1
-
-
-
-
-
3
-
-
Greg Richards
-
-
27
4
-
-
-
11
65
6
-
-
-
-
-
-
-
-
-
-
-
-
Ryan Morgan
2
-
23
2
2
2
-
12
77
6
1
-
1
-
-
-
2
1
-
-
-
-
James Cunningham
1
-
19
-
4
3
-
8
70
9
1
5
-
-
-
-
2
-
-
2
-
-
Luke Yates
-
-
58
8
2
-
-
16
75
5
-
-
-
-
-
-
-
2
-
-
-
-
Rob Butler
-
-
20
4
4
1
-
10
74
7
-
-
2
-
-
-
1
-
-
-
-
-
Matthew Gee
-
-
37
4
2
2
-
8
58
7
-
-
2
-
-
-
1
-
-
-
-
-
Morgan Smith
-
1
16
1
2
2
2
8
53
7
-
-
-
-
-
-
-
-
1
8
-
-
Player
T
TA
TK
MT
MI
TB
AT
C
M
AG
CB
DR
E
FT
G
MG
OF
P
DG
KGP
YC
RC
Kevin Naiqama
-
-
16
4
3
1
-
9
75
8
-
-
2
-
-
-
-
1
-
-
-
-
Mark Percival
1
1
13
3
1
11
-
16
155
10
4
-
1
-
-
-
2
3
-
-
-
-
Regan Grace
1
1
3
-
-
1
-
12
59
5
-
-
1
-
-
-
-
-
-
-
-
-
Theo Fages
-
-
18
3
2
3
5
16
84
5
-
-
-
-
-
-
1
-
-
5
-
-
Danny Richardson
-
1
18
3
4
3
5
7
10
1
-
-
2
-
3
1
1
-
-
8
-
-
James Roby
1
-
50
7
1
2
1
13
128
10
1
13
-
-
-
-
1
1
-
1
-
-
Luke Thompson
1
-
25
6
1
3
-
21
142
7
-
-
-
-
-
-
2
-
-
-
-
-
Joseph Paulo
-
-
35
5
1
-
-
12
72
6
-
-
2
-
-
-
1
2
-
-
-
-
Louie McCarthy-Scarsbrook
-
-
29
7
4
1
-
13
98
8
-
-
2
-
-
-
1
-
-
-
-
-
Morgan Knowles
-
-
26
6
4
-
-
11
56
5
-
-
-
-
-
-
-
-
-
-
-
-
Kyle Amor
-
-
17
5
1
2
-
7
67
10
-
-
2
-
-
-
-
-
-
-
-
-
Dominique Peyroux
-
-
27
4
3
1
-
8
58
7
1
1
-
-
-
-
-
-
-
-
-
-
Adam Swift
-
-
6
-
-
2
-
17
126
7
-
1
1
-
-
-
-
-
-
-
-
-
Matthew Lees
-
-
44
9
10
-
-
14
81
6
-
-
-
-
-
-
-
-
-
-
-
-
Jack Ashworth
-
-
10
3
2
-
-
4
36
9
-
-
-
-
-
-
-
-
-
-
-
-
Matthew Costello
-
-
1
-
1
-
-
3
18
6
-
-
1
-
-
-
-
-
-
-
-
-
Jack Welsby
-
-
2
-
1
3
-
19
148
8
-
2
2
-
-
-
2
-
-
-
-
-
T: Tries
TA: Try assists
TK: Tackles
MT: Marker tackles
MI: Missed tackles
TB: Tackle busts
AT: Attacking kicks
C: Carries
M: Metres
AG: Av gain
CB: Clean break
DR: Run from dummy half
E: Errors
FT: Forty twenty
G: Goals
MG: Missed goals
OF: Offload
P: Penalties
DG: Drop Goals
KGP: Kicks in general play
YC: Yellow card
RC: Red card