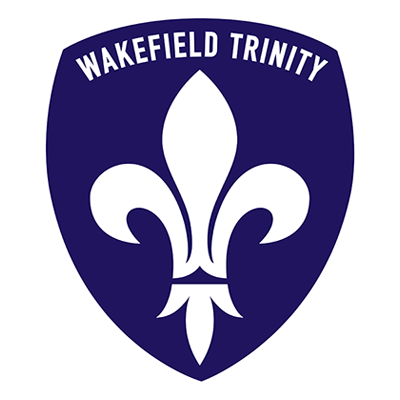 Wakefield Trinity
0
10
Leeds Rhinos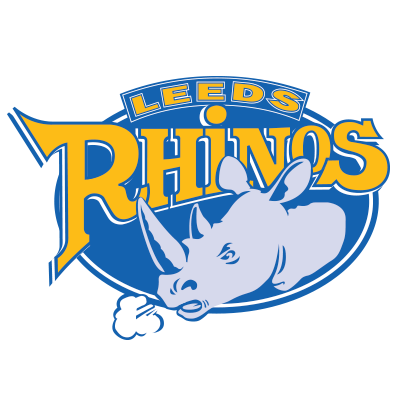 Fri 7th Jun 2019, 19:00, RD: 17
ATT: 5498
Tui Lolohea scored a spectacular long-range try as Leeds Thinos beat Wakefield Trinity 10-0 to register back-to-back Betfred Super League victories for the first time this season.
The Rhinos have endured a traumatic campaign after Dave Furner was sacked after just 14 games at the helm, with Richard Agar being placed in interim charge.
But former Hull FC and Wakefield boss Agar has now presided over successive wins against London Broncos and Trinity to boost Leeds' hopes of avoiding relegation.
Two penalties from Liam Sutcliffe put the visitors 4-0 up at half-time and Tonga full-back Lolohea, a close-season signing from Wests Tigers, then struck with a fine long-range effort in the 54th minute.
That proved enough to see off Wakefield's challenge as the Rhinos produced their best defensive display of the season to secure the points in a rain-soaked affair.
68 Mins:
GOAL
0 Trinity
10 Rhinos
scored for Leeds Rhinos by Liam Sutcliffe
54 Mins:
TRY
0 Trinity
8 Rhinos
Try scored for Leeds Rhinos by Tuimoala Lolohea
28 Mins:
GOAL
0 Trinity
4 Rhinos
scored for Leeds Rhinos by Liam Sutcliffe
15 Mins:
GOAL
0 Trinity
2 Rhinos
scored for Leeds Rhinos by Liam Sutcliffe
T
TA
TK
MT
MI
TB
AT
C
M
AG
CB
DR
E
FT
G
MG
OF
P
DG
KGP
YC
RC
Reece Lyne
-
-
11
1
1
2
-
13
78
6
-
1
1
-
-
-
-
1
-
-
-
-
Junior Sa'u
-
-
1
-
3
2
-
17
100
6
1
3
1
-
-
-
-
-
-
-
-
-
Ben Jones-Bishop
-
-
3
-
-
1
-
14
89
6
1
-
1
-
-
-
-
1
-
-
-
-
Jacob Miller
-
-
18
3
3
3
-
12
44
4
-
-
2
-
-
-
1
-
-
1
-
-
Danny Brough
-
-
11
1
1
-
8
10
36
4
-
-
1
-
-
1
-
1
-
14
-
-
Kyle Wood
-
-
37
12
6
-
1
3
19
6
-
3
1
-
-
-
1
-
-
2
-
-
Anthony England
-
-
15
5
2
1
-
7
35
5
-
-
1
-
-
-
1
-
-
-
-
-
Matty Ashurst
-
-
27
8
2
1
-
8
42
5
1
-
1
-
-
-
-
-
-
-
-
-
Tyler Randell
-
-
22
3
2
3
-
4
36
9
-
3
1
-
-
-
-
-
-
-
-
-
Craig Kopczak
-
-
24
6
5
2
1
12
76
6
-
-
-
-
-
-
-
-
-
1
-
-
James Batchelor
-
-
18
4
-
1
-
8
46
6
-
-
1
-
-
-
-
1
-
-
-
-
Jordan Crowther
-
-
35
8
5
-
-
7
26
4
-
-
1
-
-
-
-
2
-
-
-
-
Keegan Hirst
-
-
16
3
2
-
-
8
43
5
-
-
-
-
-
-
1
-
-
-
-
-
George King
-
-
31
8
-
-
-
9
50
6
-
-
-
-
-
-
-
-
-
-
-
-
Jack Croft
-
-
11
2
4
1
-
10
53
5
-
-
-
-
-
-
1
1
-
-
-
-
Ryan Hampshire
-
-
1
-
-
9
2
16
73
5
-
-
1
-
-
-
1
1
-
2
-
-
Kelepi Tanginoa
-
-
28
3
7
3
-
19
151
8
1
-
3
-
-
-
2
-
-
-
-
-
Player
T
TA
TK
MT
MI
TB
AT
C
M
AG
CB
DR
E
FT
G
MG
OF
P
DG
KGP
YC
RC
Tom Briscoe
-
-
7
-
-
6
-
9
83
9
1
2
-
-
-
-
-
-
-
-
-
-
Harry Newman
-
-
17
1
2
16
-
14
155
11
3
2
2
-
-
-
1
1
-
-
-
-
Kallum Watkins
-
-
53
10
1
2
1
10
81
8
-
-
-
-
-
-
-
-
-
1
-
-
Konrad Hurrell
-
-
10
1
3
5
-
10
72
7
-
1
1
-
-
-
-
-
-
-
-
-
Ash Handley
-
-
7
2
-
3
-
10
65
7
-
1
2
-
-
-
-
-
-
-
-
-
Tuimoala Lolohea
1
-
3
-
-
2
-
8
163
20
1
-
3
-
-
-
-
-
-
1
-
-
Ava Seumanufagai
-
-
28
7
2
1
-
10
83
8
-
-
1
-
-
-
-
-
-
-
-
-
Trent Merrin
-
-
34
5
3
3
-
16
144
9
-
-
-
-
-
-
1
1
-
-
-
-
Brad Dwyer
-
-
31
6
4
-
1
19
134
7
-
16
2
-
-
-
1
2
-
3
-
-
Liam Sutcliffe
-
-
31
5
4
-
1
4
23
6
-
1
1
-
3
2
-
-
-
6
-
-
Richard Myler
-
-
19
3
4
-
2
5
34
7
1
1
-
-
-
-
-
2
-
6
-
-
Brett Ferres
-
-
27
3
2
2
1
4
22
6
-
-
2
-
-
-
-
-
-
1
-
-
Adam Cuthbertson
-
-
21
5
-
-
-
7
49
7
-
-
-
-
-
-
2
-
-
-
-
-
Brad Singleton
-
-
19
3
1
1
-
5
34
7
-
1
-
-
-
-
-
1
-
-
-
-
Mikolaj Oledzki
-
-
15
-
-
1
-
4
33
8
-
-
2
-
-
-
-
-
-
-
-
-
Cameron Smith
-
-
13
5
1
1
-
4
30
8
-
-
-
-
-
-
-
-
-
-
-
-
James Donaldson
-
-
26
1
2
-
-
7
41
6
-
-
-
-
-
-
-
-
-
-
-
-
T: Tries
TA: Try assists
TK: Tackles
MT: Marker tackles
MI: Missed tackles
TB: Tackle busts
AT: Attacking kicks
C: Carries
M: Metres
AG: Av gain
CB: Clean break
DR: Run from dummy half
E: Errors
FT: Forty twenty
G: Goals
MG: Missed goals
OF: Offload
P: Penalties
DG: Drop Goals
KGP: Kicks in general play
YC: Yellow card
RC: Red card