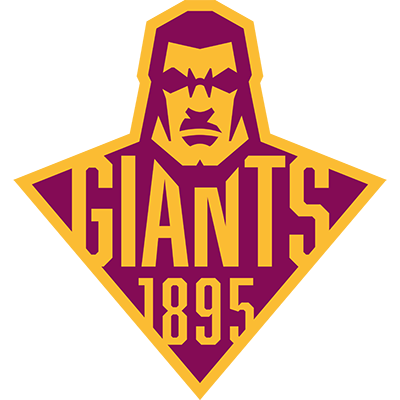 Huddersfield Giants
22
38
Wigan Warriors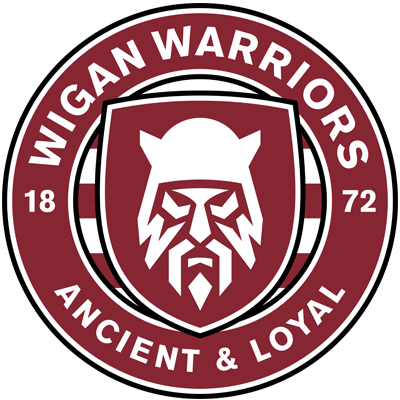 Fri 21st Jun 2019, 19:00, RD: 19
ATT:
Sam Hewitt, Matt Frawley, Louis Senior, Jordan Turner
Chris Hankinson, Sean O'Loughlin, Liam Marshall, Joe Burgess, Thomas Leuluai, George Williams
Wigan Warriors claimed a third consecutive win courtesy of a 38-22 victory over Huddersfield Giants, moving them level with fifth-placed Salford Red Devils in the Betfred Super League table.
Chris Hankinson scored in the corner for the visitors and although the Giants responded through Sam Hewitt, Sean O'Loughlin and Liam Marshall went over for Wigan.
FULL-TIME: Huddersfield Giants 22-38 Wigan Warriors

Second half tries from @JoeBurgess1, Tommy Leuluai and @George7Williams see off the hosts as Adrian Lam's side make it three consecutive away wins! pic.twitter.com/y8rqrev7I9
— Wigan Warriors (@WiganWarriorsRL) June 21, 2019
Matt Frawley cut the gap to six points just before half-time, only for Joe Burgess and Thomas Leuluai to extend Wigan's lead to 30-12 five minutes after the interval.
George Williams also crossed before Huddersfield ended the game well with two late tries through Louis Senior and Jordan Turner.
76 Mins:
TRY
22 Giants
38 Warriors
Try scored for Huddersfield Giants by Jordan Turner
74 Mins:
GOAL
18 Giants
38 Warriors
scored for Huddersfield Giants by Lee Gaskell
73 Mins:
TRY
16 Giants
38 Warriors
Try scored for Huddersfield Giants by Louis Senior
66 Mins:
GOAL
12 Giants
38 Warriors
scored for Wigan Warriors by Chris Hankinson
65 Mins:
TRY
12 Giants
36 Warriors
Try scored for Wigan Warriors by George Williams
63 Mins:
GOAL
12 Giants
32 Warriors
scored for Wigan Warriors by Chris Hankinson
56 Mins:
GOAL
12 Giants
30 Warriors
scored for Wigan Warriors by Chris Hankinson
54 Mins:
TRY
12 Giants
28 Warriors
Try scored for Wigan Warriors by Thomas Leuluai
48 Mins:
GOAL
12 Giants
24 Warriors
scored for Wigan Warriors by Chris Hankinson
45 Mins:
TRY
12 Giants
22 Warriors
Try scored for Wigan Warriors by Joe Burgess
37 Mins:
GOAL
12 Giants
18 Warriors
scored for Huddersfield Giants by Lee Gaskell
36 Mins:
TRY
10 Giants
18 Warriors
Try scored for Huddersfield Giants by Matt Frawley
31 Mins:
GOAL
6 Giants
18 Warriors
scored for Wigan Warriors by Chris Hankinson
29 Mins:
TRY
6 Giants
16 Warriors
Try scored for Wigan Warriors by Liam Marshall
19 Mins:
GOAL
6 Giants
12 Warriors
scored for Wigan Warriors by Chris Hankinson
18 Mins:
TRY
6 Giants
10 Warriors
Try scored for Wigan Warriors by Sean O'Loughlin
12 Mins:
TRY
6 Giants
6 Warriors
Try scored for Huddersfield Giants by Sam Hewitt
12 Mins:
GOAL
2 Giants
6 Warriors
scored for Huddersfield Giants by Lee Gaskell
7 Mins:
GOAL
0 Giants
6 Warriors
scored for Wigan Warriors by Chris Hankinson
6 Mins:
TRY
0 Giants
4 Warriors
Try scored for Wigan Warriors by Chris Hankinson
T
TA
TK
MT
MI
TB
AT
C
M
AG
CB
DR
E
FT
G
MG
OF
P
DG
KGP
YC
RC
Jordan Turner
1
-
12
-
1
4
-
10
62
6
1
-
-
-
-
-
1
-
-
-
-
-
Darnell McIntosh
-
1
10
-
-
6
1
12
77
6
-
-
1
-
-
-
-
-
-
1
-
-
Lee Gaskell
-
1
27
5
1
1
4
10
75
8
-
-
2
-
3
1
2
3
-
9
-
-
Matt Frawley
1
-
17
5
3
2
-
7
32
5
-
1
1
-
-
-
-
-
-
4
-
-
Adam O'Brien
-
1
25
5
-
1
-
5
23
5
-
4
1
-
-
-
-
-
-
-
-
-
Kruise Leeming
-
-
16
2
2
1
-
4
32
8
-
3
-
-
-
-
1
1
-
-
-
-
Suaia Matagi
-
-
27
5
2
4
-
9
82
9
-
-
-
-
-
-
-
-
-
-
-
-
Alex Mellor
-
-
14
2
2
-
-
8
46
6
-
-
1
-
-
-
-
-
-
-
-
-
Aaron Murphy
-
-
2
-
1
-
-
2
12
6
-
-
-
-
-
-
-
-
-
-
-
-
Ukuma Ta'ai
-
-
28
9
-
2
-
12
91
8
-
-
-
-
-
-
1
3
-
-
1
-
Paul Clough
-
-
21
1
1
2
-
11
80
7
-
-
-
-
-
-
-
1
-
-
-
-
Oliver Roberts
-
-
37
11
6
-
-
4
23
6
-
-
-
-
-
-
-
-
-
-
-
-
Louis Senior
1
1
4
1
2
1
1
12
141
12
3
-
2
-
-
-
1
-
-
1
-
-
Innes Senior
-
-
1
-
-
-
-
10
54
5
-
-
-
-
-
-
1
-
-
-
-
-
Sebastine Ikahihifo
-
-
19
6
1
5
-
11
67
6
-
-
1
-
-
-
1
-
-
-
-
-
Sam Hewitt
1
-
37
10
1
1
-
5
19
4
-
-
2
-
-
-
-
-
-
-
-
-
Player
T
TA
TK
MT
MI
TB
AT
C
M
AG
CB
DR
E
FT
G
MG
OF
P
DG
KGP
YC
RC
Zak Hardaker
-
1
9
1
2
7
1
15
140
9
-
-
-
-
-
-
2
1
-
1
-
-
Liam Marshall
1
-
7
1
1
2
-
10
83
8
1
-
-
-
-
-
-
1
-
-
-
-
Chris Hankinson
1
2
9
1
2
3
-
6
18
3
1
-
-
-
7
2
2
-
-
-
-
-
Oliver Gildart
-
-
12
1
4
-
-
10
57
6
-
3
-
-
-
-
1
-
-
-
-
-
Joe Burgess
1
-
6
2
4
2
-
10
69
7
3
3
4
-
-
-
2
-
-
-
-
-
George Williams
1
-
12
2
5
3
3
9
72
8
-
-
1
-
-
-
2
-
-
5
-
-
Thomas Leuluai
1
-
6
-
-
1
5
8
24
3
1
2
1
-
-
-
-
1
-
6
-
-
Tony Clubb
-
-
12
1
1
-
-
6
37
6
-
-
1
-
-
-
-
-
-
-
-
-
Sam Powell
-
1
36
5
1
-
-
9
55
6
-
5
-
-
-
-
-
-
-
1
-
-
William Isa
-
-
34
7
-
2
-
17
75
4
-
-
-
-
-
-
1
-
-
-
1
-
Liam Farrell
-
-
26
8
1
1
-
17
125
7
-
-
1
-
-
-
-
-
-
-
-
-
Sean O'Loughlin
1
2
25
4
2
1
-
19
102
5
-
-
-
-
-
-
2
1
-
-
-
-
Joe Greenwood
-
-
12
4
3
1
-
5
40
8
-
-
-
-
-
-
-
-
-
-
-
-
Morgan Smithies
-
-
26
6
-
1
-
11
58
5
-
-
1
-
-
-
-
1
-
-
-
-
Oliver Partington
-
-
14
1
3
-
-
7
37
5
-
-
-
-
-
-
-
1
-
-
-
-
Romain Navarrete
-
-
22
3
1
-
-
8
60
8
-
-
-
-
-
-
-
1
-
-
-
-
Jarrod Sammut
-
-
5
2
-
2
-
3
24
8
1
-
-
-
-
-
-
-
-
-
-
-
T: Tries
TA: Try assists
TK: Tackles
MT: Marker tackles
MI: Missed tackles
TB: Tackle busts
AT: Attacking kicks
C: Carries
M: Metres
AG: Av gain
CB: Clean break
DR: Run from dummy half
E: Errors
FT: Forty twenty
G: Goals
MG: Missed goals
OF: Offload
P: Penalties
DG: Drop Goals
KGP: Kicks in general play
YC: Yellow card
RC: Red card