Hull FC
12
40
St Helens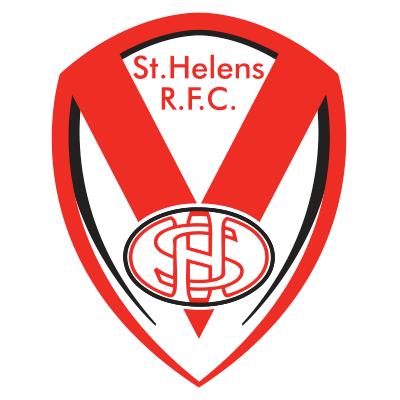 Fri 5th Jul 2019, 19:00, RD: 21
ATT:
Ratu Naulago, Jamie Shaul
Lachlan Coote x2, Jonathan Lomax, Jack Ashworth, Regan Grace, Theo Fages, Morgan Knowles
St Helens extended their lead at the top of the table with a 40-12 victory against Lee Radford's Hull FC at the KCOM Stadium.
Lachlan Coote grabbed a brace and six goals for Saints with five of his team mates also getting a try.
Morgan Knowles opened the scoring for Saints, two minutes later Theo Fages went over the line in the Red Vee, before Coote scored before the end of the first-half.
Regan Grace, Jack Ashworth, Jonny Lomax and Coote all scored within ten minutes of each other t the beginning of the second-half to end the game for FC.
Jamie Shaul and Ratu Naulago scored consolation tries for FC in the second-half.
80 Mins:
END
12 Hull FC
40 Saints
78 Mins:
INT OFF
12 Hull FC
40 Saints
Interchange for Hull FC
Josh Bowden OFF
78 Mins:
INT ON
12 Hull FC
40 Saints
Interchange for Hull FC
Mickey Paea ON
70 Mins:
GOAL
12 Hull FC
40 Saints
Conversion scored for Hull FC by Marc Sneyd
69 Mins:
TRY
10 Hull FC
40 Saints
Try scored for Hull FC by Ratu Naulago
67 Mins:
INT OFF
6 Hull FC
40 Saints
Interchange for St Helens
Morgan Knowles OFF
67 Mins:
INT ON
6 Hull FC
40 Saints
Interchange for St Helens
Luke Thompson ON
67 Mins:
INT OFF
6 Hull FC
40 Saints
Interchange for St Helens
Dominique Peyroux OFF
67 Mins:
INT ON
6 Hull FC
40 Saints
Interchange for St Helens
Louie McCarthy-Scarsbrook ON
67 Mins:
INT OFF
6 Hull FC
40 Saints
Interchange for Hull FC
Joe Westerman OFF
67 Mins:
INT ON
6 Hull FC
40 Saints
Interchange for Hull FC
Scott Taylor ON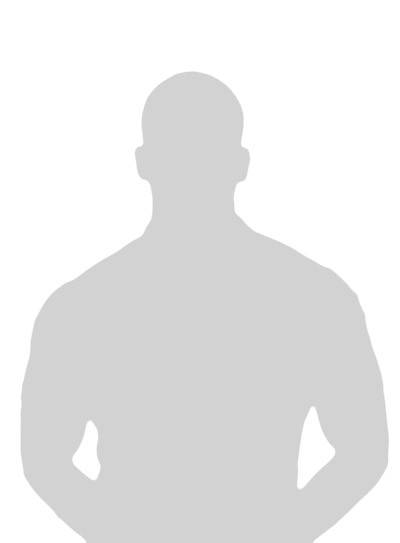 67 Mins:
GOAL
6 Hull FC
40 Saints
Conversion scored for Hull FC by Marc Sneyd
66 Mins:
TRY
4 Hull FC
40 Saints
Try scored for Hull FC by Jamie Shaul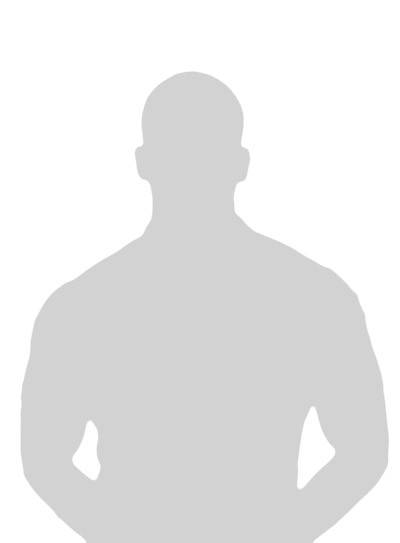 57 Mins:
INT OFF
0 Hull FC
40 Saints
Interchange for Hull FC
Jake Connor OFF
57 Mins:
INT ON
0 Hull FC
40 Saints
57 Mins:
GOAL
0 Hull FC
40 Saints
Conversion scored for St Helens by Lachlan Coote
56 Mins:
TRY
0 Hull FC
38 Saints
Try scored for St Helens by Lachlan Coote
54 Mins:
GOAL
0 Hull FC
34 Saints
Conversion scored for St Helens by Lachlan Coote
52 Mins:
TRY
0 Hull FC
32 Saints
Try scored for St Helens by Jonny Lomax
51 Mins:
GOAL
0 Hull FC
28 Saints
Conversion scored for St Helens by Lachlan Coote
50 Mins:
TRY
0 Hull FC
26 Saints
Try scored for St Helens by Jack Ashworth
45 Mins:
TRY
0 Hull FC
22 Saints
Try scored for St Helens by Regan Grace
40 Mins:
END
0 Hull FC
18 Saints
40 Mins:
INT OFF
0 Hull FC
18 Saints
Interchange for St Helens
Joseph Paulo OFF
40 Mins:
INT ON
0 Hull FC
18 Saints
Interchange for St Helens
Kyle Amor ON
40 Mins:
START
0 Hull FC
18 Saints
36 Mins:
INT OFF
0 Hull FC
18 Saints
Interchange for Hull FC
Gareth Ellis OFF
36 Mins:
INT ON
0 Hull FC
18 Saints
Interchange for Hull FC
Joe Westerman ON
32 Mins:
INT OFF
0 Hull FC
18 Saints
32 Mins:
INT ON
0 Hull FC
18 Saints
Interchange for Hull FC
Carlos Tuimavave ON
30 Mins:
INT OFF
0 Hull FC
18 Saints
Interchange for St Helens
Louie McCarthy-Scarsbrook OFF
30 Mins:
INT ON
0 Hull FC
18 Saints
Interchange for St Helens
Joseph Paulo ON
28 Mins:
INT OFF
0 Hull FC
18 Saints
Interchange for Hull FC
Mickey Paea OFF
28 Mins:
INT ON
0 Hull FC
18 Saints
Interchange for Hull FC
Brad Fash ON
25 Mins:
INT OFF
0 Hull FC
18 Saints
Interchange for St Helens
Luke Thompson OFF
25 Mins:
INT ON
0 Hull FC
18 Saints
Interchange for St Helens
Jack Ashworth ON
23 Mins:
INT OFF
0 Hull FC
18 Saints
Interchange for Hull FC
Joe Westerman OFF
23 Mins:
INT ON
0 Hull FC
18 Saints
Interchange for Hull FC
Gareth Ellis ON
21 Mins:
GOAL
0 Hull FC
18 Saints
Conversion scored for St Helens by Lachlan Coote
19 Mins:
TRY
0 Hull FC
16 Saints
Try scored for St Helens by Lachlan Coote
19 Mins:
INT OFF
0 Hull FC
12 Saints
Interchange for St Helens
Alex Walmsley OFF
19 Mins:
INT ON
0 Hull FC
12 Saints
Interchange for St Helens
Matthew Lees ON
17 Mins:
INT OFF
0 Hull FC
12 Saints
Interchange for Hull FC
Scott Taylor OFF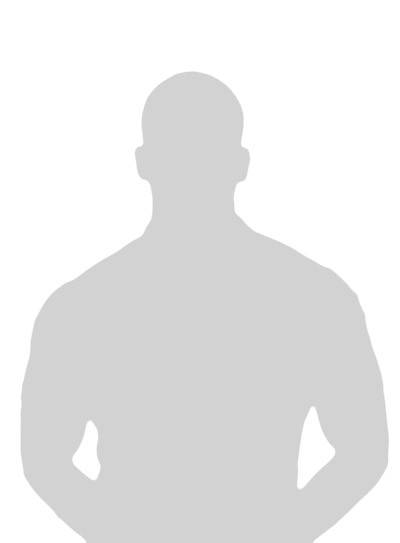 17 Mins:
INT ON
0 Hull FC
12 Saints
Interchange for Hull FC
Josh Bowden ON
09 Mins:
GOAL
0 Hull FC
12 Saints
Conversion scored for St Helens by Lachlan Coote
07 Mins:
TRY
0 Hull FC
10 Saints
Try scored for St Helens by Theo Fages
06 Mins:
GOAL
0 Hull FC
6 Saints
Conversion scored for St Helens by Lachlan Coote
05 Mins:
TRY
0 Hull FC
4 Saints
Try scored for St Helens by Morgan Knowles
00 Mins:
START
0 Hull FC
0 Saints
T
TA
TK
MT
MI
TB
AT
C
M
AG
CB
DR
E
FT
G
MG
OF
P
DG
KGP
YC
RC
Jamie Shaul
1
-
7
1
3
9
1
13
100
8
1
2
2
-
-
-
1
-
-
1
-
-
Bureta Faraimo
-
-
2
-
1
4
-
13
92
7
-
3
-
-
-
-
4
-
-
-
-
-
Carlos Tuimavave
-
1
4
-
3
5
1
13
106
8
1
2
-
-
-
-
3
-
-
1
-
-
Josh Griffin
-
-
23
3
6
7
-
12
113
9
2
-
1
-
-
-
2
1
-
-
-
-
Albert Kelly
-
1
14
-
7
4
4
17
97
6
2
-
2
-
-
-
2
1
-
4
-
-
Marc Sneyd
-
-
16
1
3
1
4
8
20
3
-
-
3
-
2
-
-
-
-
5
-
-
Scott Taylor
-
-
20
2
2
1
-
7
43
6
-
-
-
-
-
-
-
-
-
-
-
-
Danny Houghton
-
-
48
10
3
3
-
10
43
4
-
9
-
-
-
-
-
2
-
-
-
-
Mark Minichiello
-
-
13
1
2
2
-
14
67
5
-
-
4
-
-
-
1
-
-
-
-
-
Joe Westerman
-
-
28
3
3
2
-
6
29
5
1
-
-
-
-
-
2
-
-
-
-
-
Jake Connor
-
-
6
-
3
-
-
1
5
5
-
-
2
-
-
-
-
2
-
-
-
-
Brad Fash
-
-
29
6
4
3
-
5
50
10
1
-
-
-
-
-
1
-
-
-
-
-
Sika Manu
-
-
27
4
2
-
-
6
38
6
-
-
1
-
-
-
-
1
-
-
-
-
Josh Bowden
-
-
30
5
3
1
-
14
103
7
-
-
1
-
-
-
2
-
-
-
-
-
Mickey Paea
-
-
15
1
-
-
-
5
34
7
-
-
1
-
-
-
-
-
-
-
-
-
Ratu Naulago
1
-
7
1
1
5
-
10
75
8
2
-
2
-
-
-
1
1
-
-
-
-
Gareth Ellis
-
-
9
2
1
-
-
3
36
12
-
-
-
-
-
-
-
-
-
-
-
-
Player
T
TA
TK
MT
MI
TB
AT
C
M
AG
CB
DR
E
FT
G
MG
OF
P
DG
KGP
YC
RC
Jonathan Lomax
1
1
10
1
5
1
-
16
125
8
-
1
1
-
-
-
-
-
-
-
-
-
Thomas Makinson
-
-
5
1
-
1
1
12
97
8
-
-
1
-
-
-
1
-
-
1
-
-
Kevin Naiqama
-
-
12
2
3
1
-
6
41
7
-
-
2
-
-
-
-
1
-
-
-
-
Mark Percival
-
2
11
-
4
13
-
17
137
8
2
-
1
-
-
-
3
1
-
-
-
-
Regan Grace
1
1
1
-
2
3
-
11
99
9
2
1
2
-
-
-
-
-
-
-
-
-
Theo Fages
1
-
24
5
4
1
4
20
88
4
-
-
1
-
-
-
-
-
-
5
-
-
Alex Walmsley
-
-
7
1
2
2
-
7
65
9
-
-
1
-
-
-
2
-
-
-
-
-
Luke Thompson
-
-
12
2
-
2
-
12
113
9
-
-
1
-
-
-
-
-
-
-
-
-
Joseph Paulo
-
-
6
2
-
-
-
2
5
3
-
-
-
-
-
-
-
1
-
-
-
-
Louie McCarthy-Scarsbrook
-
1
17
3
3
2
-
8
23
3
-
-
1
-
-
-
-
-
-
-
-
-
Morgan Knowles
1
-
19
6
6
5
-
10
70
7
1
-
1
-
-
-
-
-
-
-
-
-
Kyle Amor
-
-
11
1
2
1
-
10
93
9
-
-
-
-
-
-
2
-
-
-
-
-
Dominique Peyroux
-
-
21
5
4
6
-
14
96
7
1
-
2
-
-
-
2
-
-
-
-
-
Matthew Lees
-
-
26
2
3
2
-
17
139
8
2
-
-
-
-
-
-
1
-
-
-
-
Jack Ashworth
1
-
14
1
3
1
-
10
66
7
1
-
-
-
-
-
1
-
-
-
-
-
James Bentley
-
-
41
10
5
4
-
9
31
3
-
6
-
-
-
-
-
1
-
-
-
-
Lachlan Coote
2
-
6
-
1
2
2
16
101
6
1
2
3
-
6
1
-
-
-
6
-
-
T: Tries
TA: Try assists
TK: Tackles
MT: Marker tackles
MI: Missed tackles
TB: Tackle busts
AT: Attacking kicks
C: Carries
M: Metres
AG: Av gain
CB: Clean break
DR: Run from dummy half
E: Errors
FT: Forty twenty
G: Goals
MG: Missed goals
OF: Offload
P: Penalties
DG: Drop Goals
KGP: Kicks in general play
YC: Yellow card
RC: Red card