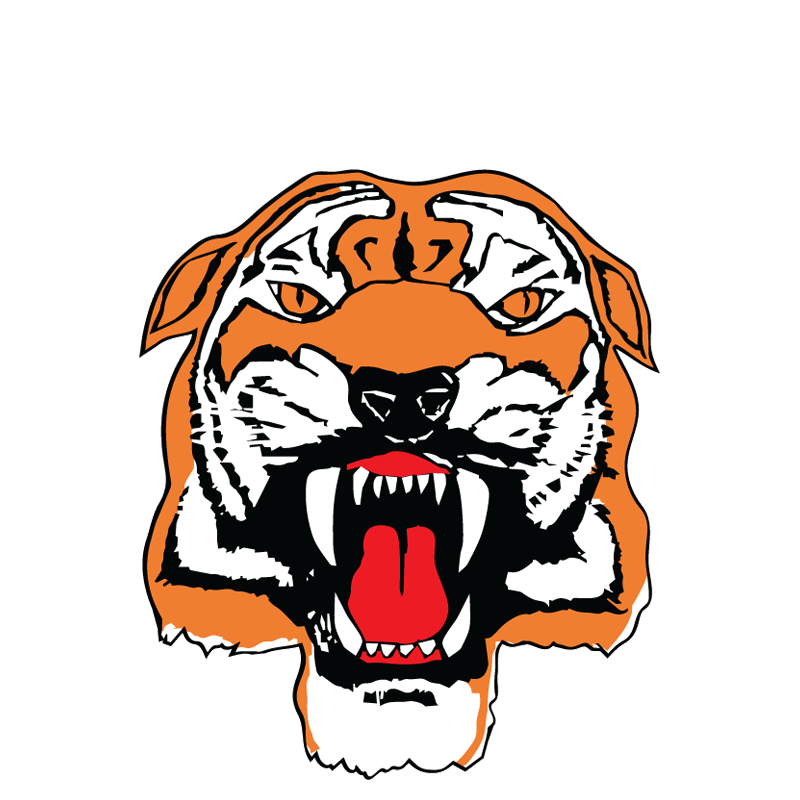 Castleford Tigers
10
18
Leeds Rhinos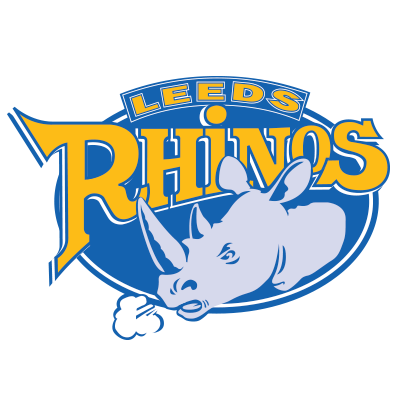 Fri 5th Jul 2019, 19:00, RD: 21
ATT:
Robert Lui, Jack Walker, Trent Merrin
Leeds Rhinos picked up a vital two points in the relegation battle as they defeated Castleford Tigers 18-10 at the Mend-A-Hose Jungle.
James Clare scored two second-half tries in quick succession for the Tigers but that wasn't enough to gain two points for Daryl Powell's men.
Rhinos' new skipper Trent Merrin opened the scoring for Leeds in the first-half and young full-back Jack Walker scored the second try of the game three minutes into the second-half, before Clare went over twice for Castleford.
However, Leeds' new boy, Robert Lui all but sealed the victory for his new club with a try on his 200th career game.
Leeds are now two points off the bottom of the table ahead of their relegation four-pointer against Hull KR next week.
80 Mins:
END
10 Tigers
18 Rhinos
75 Mins:
INT OFF
10 Tigers
18 Rhinos
Interchange for Castleford Tigers
Jesse Sene-Lefao OFF
75 Mins:
INT ON
10 Tigers
18 Rhinos
Interchange for Castleford Tigers
72 Mins:
TRY
10 Tigers
18 Rhinos
Try scored for Leeds Rhinos by Rob Lui
67 Mins:
INT OFF
10 Tigers
14 Rhinos
Interchange for Castleford Tigers
Nathan Massey OFF
67 Mins:
INT ON
10 Tigers
14 Rhinos
Interchange for Castleford Tigers
Liam Watts ON
65 Mins:
INT OFF
10 Tigers
14 Rhinos
Interchange for Leeds Rhinos
Brad Singleton OFF
65 Mins:
INT ON
10 Tigers
14 Rhinos
Interchange for Leeds Rhinos
Brad Dwyer ON
64 Mins:
GOAL
10 Tigers
14 Rhinos
Conversion scored for Castleford Tigers by Jordan Rankin
63 Mins:
TRY
8 Tigers
14 Rhinos
Try scored for Castleford Tigers by James Clare
62 Mins:
INT OFF
4 Tigers
14 Rhinos
Interchange for Leeds Rhinos
Ava Seumanufagai OFF
62 Mins:
INT ON
4 Tigers
14 Rhinos
Interchange for Leeds Rhinos
Trent Merrin ON
60 Mins:
TRY
4 Tigers
14 Rhinos
Try scored for Castleford Tigers by James Clare
55 Mins:
GOAL
0 Tigers
14 Rhinos
Penalty scored for Leeds Rhinos by Liam Sutcliffe
54 Mins:
INT OFF
0 Tigers
12 Rhinos
Interchange for Castleford Tigers
Matt Cook OFF
54 Mins:
INT ON
0 Tigers
12 Rhinos
Interchange for Castleford Tigers
Daniel Smith ON
54 Mins:
INT OFF
0 Tigers
12 Rhinos
Interchange for Castleford Tigers
Grant Millington OFF
54 Mins:
INT ON
0 Tigers
12 Rhinos
Interchange for Castleford Tigers
Nathan Massey ON
52 Mins:
INT OFF
0 Tigers
12 Rhinos
Interchange for Castleford Tigers
Liam Watts OFF
52 Mins:
INT ON
0 Tigers
12 Rhinos
Interchange for Castleford Tigers
Adam Milner ON
49 Mins:
INT OFF
0 Tigers
12 Rhinos
Interchange for Leeds Rhinos
Brad Dwyer OFF
49 Mins:
INT ON
0 Tigers
12 Rhinos
Interchange for Leeds Rhinos
Cameron Smith ON
47 Mins:
INT OFF
0 Tigers
12 Rhinos
Interchange for Leeds Rhinos
James Donaldson OFF
47 Mins:
INT ON
0 Tigers
12 Rhinos
Interchange for Leeds Rhinos
Rhyse Martin ON
44 Mins:
GOAL
0 Tigers
12 Rhinos
Conversion scored for Leeds Rhinos by Liam Sutcliffe
43 Mins:
TRY
0 Tigers
10 Rhinos
Try scored for Leeds Rhinos by Jack Walker
40 Mins:
INT OFF
0 Tigers
6 Rhinos
Interchange for Castleford Tigers
40 Mins:
INT ON
0 Tigers
6 Rhinos
Interchange for Castleford Tigers
Liam Watts ON
40 Mins:
START
0 Tigers
6 Rhinos
40 Mins:
END
0 Tigers
6 Rhinos
30 Mins:
INT OFF
0 Tigers
6 Rhinos
Interchange for Leeds Rhinos
Trent Merrin OFF
30 Mins:
INT ON
0 Tigers
6 Rhinos
Interchange for Leeds Rhinos
Ava Seumanufagai ON
30 Mins:
INT OFF
0 Tigers
6 Rhinos
Interchange for Castleford Tigers
Liam Watts OFF
30 Mins:
INT ON
0 Tigers
6 Rhinos
Interchange for Castleford Tigers
29 Mins:
INT OFF
0 Tigers
6 Rhinos
Interchange for Castleford Tigers
Nathan Massey OFF
29 Mins:
INT ON
0 Tigers
6 Rhinos
Interchange for Castleford Tigers
Matt Cook ON
24 Mins:
INT OFF
0 Tigers
6 Rhinos
Interchange for Leeds Rhinos
Ava Seumanufagai OFF
24 Mins:
INT ON
0 Tigers
6 Rhinos
Interchange for Leeds Rhinos
James Donaldson ON
23 Mins:
INT OFF
0 Tigers
6 Rhinos
Interchange for Leeds Rhinos
Adam Cuthbertson OFF
23 Mins:
INT ON
0 Tigers
6 Rhinos
Interchange for Leeds Rhinos
Brad Singleton ON
20 Mins:
INT OFF
0 Tigers
6 Rhinos
Interchange for Castleford Tigers
Adam Milner OFF
20 Mins:
INT ON
0 Tigers
6 Rhinos
Interchange for Castleford Tigers
Paul McShane ON
20 Mins:
INT OFF
0 Tigers
6 Rhinos
Interchange for Castleford Tigers
Daniel Smith OFF
20 Mins:
INT ON
0 Tigers
6 Rhinos
Interchange for Castleford Tigers
Grant Millington ON
19 Mins:
GOAL
0 Tigers
6 Rhinos
Conversion scored for Leeds Rhinos by Liam Sutcliffe
18 Mins:
TRY
0 Tigers
4 Rhinos
Try scored for Leeds Rhinos by Trent Merrin
00 Mins:
START
0 Tigers
0 Rhinos
T
TA
TK
MT
MI
TB
AT
C
M
AG
CB
DR
E
FT
G
MG
OF
P
DG
KGP
YC
RC
Jordan Rankin
-
1
13
-
1
4
4
18
99
6
-
1
2
-
1
-
-
-
-
4
-
-
Peter Mata'utia
-
-
19
5
1
3
6
18
88
5
-
1
1
-
-
1
1
2
-
6
-
-
Greg Minikin
-
-
13
4
2
-
-
11
120
11
-
2
-
-
-
-
-
-
-
-
-
-
Liam Watts
-
-
33
5
9
-
-
23
106
5
-
1
1
-
-
-
7
1
-
-
-
-
Paul McShane
-
-
34
10
3
-
-
6
16
3
-
4
-
-
-
-
-
1
-
-
-
-
Grant Millington
-
-
14
2
2
1
-
16
89
6
-
-
1
-
-
-
2
-
-
-
-
-
Mike McMeeken
-
-
26
3
3
6
-
14
76
5
-
-
3
-
-
-
4
-
-
-
-
-
Adam Milner
-
-
22
4
9
2
1
8
38
5
-
2
-
-
-
-
-
1
-
1
-
-
Nathan Massey
-
-
23
7
1
1
-
13
61
5
-
-
-
-
-
-
-
-
-
-
-
-
Jesse Sene-Lefao
-
-
20
-
4
1
-
13
69
5
-
1
-
-
-
-
1
-
-
-
-
-
Cheyse Blair
-
1
13
-
2
3
-
14
96
7
1
-
3
-
-
-
1
-
-
-
-
-
Daniel Smith
-
-
30
6
2
-
-
12
48
4
-
-
-
-
-
-
2
1
-
-
-
-
James Clare
2
-
1
-
-
5
-
14
165
12
5
2
1
-
-
-
-
-
-
-
-
-
Matthew Cook
-
-
16
2
2
1
-
11
94
9
-
-
-
-
-
-
1
-
-
-
-
-
Cory Aston
-
-
22
4
4
2
5
10
48
5
1
1
2
-
-
-
-
-
-
8
-
-
Greg Eden
-
-
1
-
-
-
-
7
60
9
-
4
1
-
-
-
-
-
-
-
-
-
Chris Clarkson
-
-
7
2
-
-
-
5
27
5
-
-
-
-
-
-
-
-
-
-
-
-
Player
T
TA
TK
MT
MI
TB
AT
C
M
AG
CB
DR
E
FT
G
MG
OF
P
DG
KGP
YC
RC
Jack Walker
1
-
9
1
1
4
-
10
93
9
-
1
1
-
-
-
-
-
-
-
-
-
Tom Briscoe
-
1
10
2
1
9
-
13
100
8
1
1
2
-
-
-
-
-
-
-
-
-
Harry Newman
-
-
18
1
-
-
-
11
88
8
-
3
1
-
-
-
-
1
-
-
-
-
Konrad Hurrell
-
-
8
-
3
3
-
13
106
8
-
-
-
-
-
-
-
1
-
-
-
-
Ash Handley
-
-
6
1
3
2
-
15
110
7
-
5
1
-
-
-
1
-
-
-
-
-
Robert Lui
1
-
23
3
3
5
4
9
32
4
1
-
-
-
-
-
-
1
-
7
-
-
Ava Seumanufagai
-
-
35
5
1
1
-
12
94
8
-
-
-
-
-
-
-
2
-
-
-
-
Trent Merrin
1
-
21
3
1
4
-
12
104
9
1
-
-
-
-
-
-
-
-
-
-
-
Rhyse Martin
-
-
11
2
1
2
-
4
18
5
1
-
1
-
-
-
-
2
-
-
-
-
Brad Dwyer
-
-
38
10
2
1
2
12
87
7
-
12
1
-
-
-
-
-
-
4
-
-
Liam Sutcliffe
-
-
34
6
4
2
-
8
65
8
-
-
-
-
3
1
-
-
-
-
-
-
Richard Myler
-
1
18
3
3
1
3
8
26
3
-
1
-
-
-
-
1
3
-
4
-
-
Brett Ferres
-
-
32
4
2
1
1
7
51
7
-
-
2
-
-
-
-
2
-
1
-
-
Adam Cuthbertson
-
1
18
3
-
3
-
8
77
10
1
-
1
-
-
-
2
-
-
-
-
-
Brad Singleton
-
-
30
3
1
3
-
9
60
7
1
-
-
-
-
-
-
1
-
-
-
-
Cameron Smith
-
-
19
5
2
4
-
7
45
6
-
1
1
-
-
-
-
-
-
-
-
-
James Donaldson
-
-
22
4
1
-
-
5
42
8
-
-
-
-
-
-
1
-
-
-
-
-
T: Tries
TA: Try assists
TK: Tackles
MT: Marker tackles
MI: Missed tackles
TB: Tackle busts
AT: Attacking kicks
C: Carries
M: Metres
AG: Av gain
CB: Clean break
DR: Run from dummy half
E: Errors
FT: Forty twenty
G: Goals
MG: Missed goals
OF: Offload
P: Penalties
DG: Drop Goals
KGP: Kicks in general play
YC: Yellow card
RC: Red card